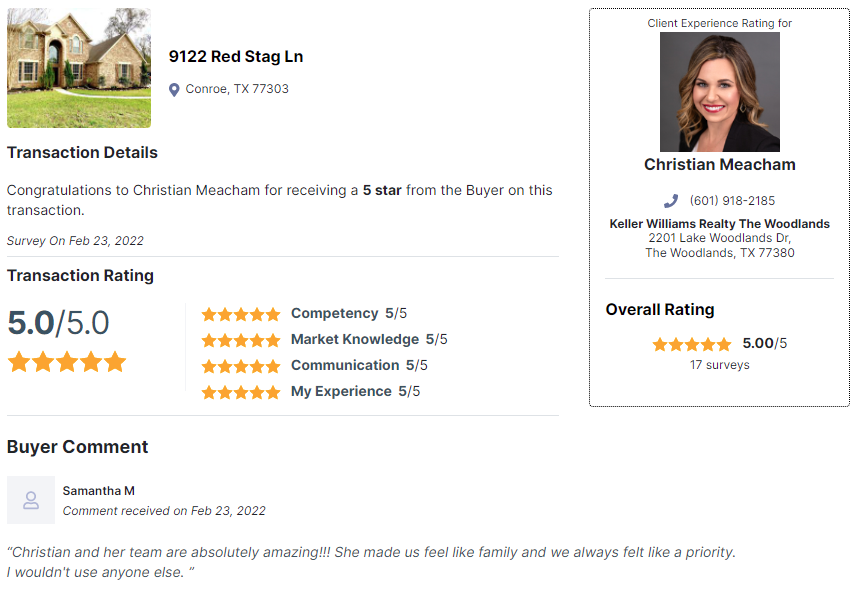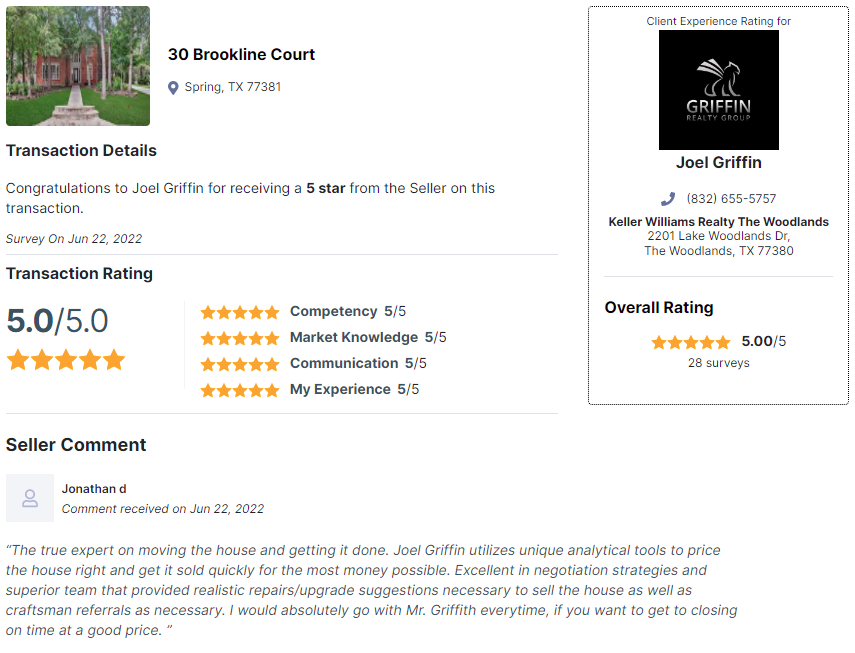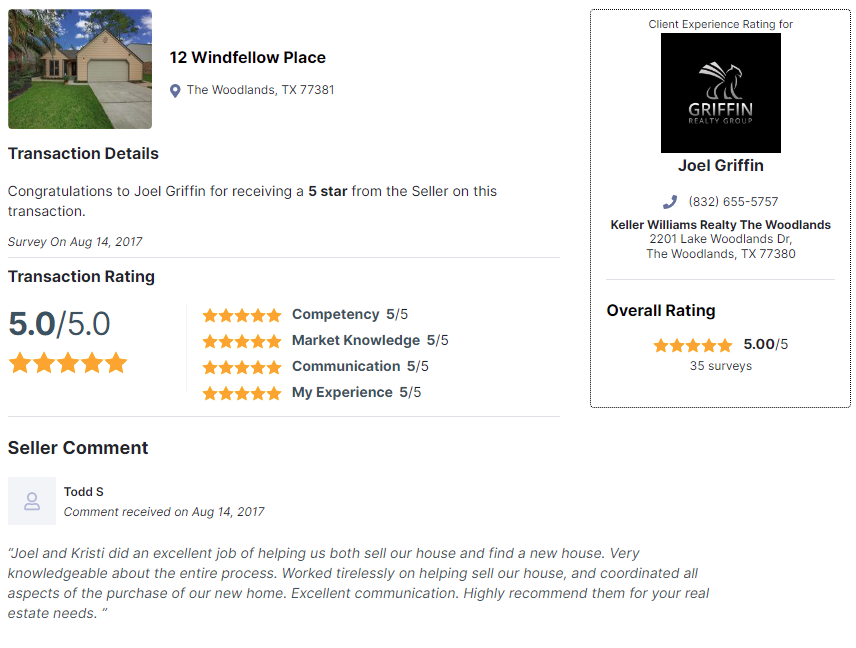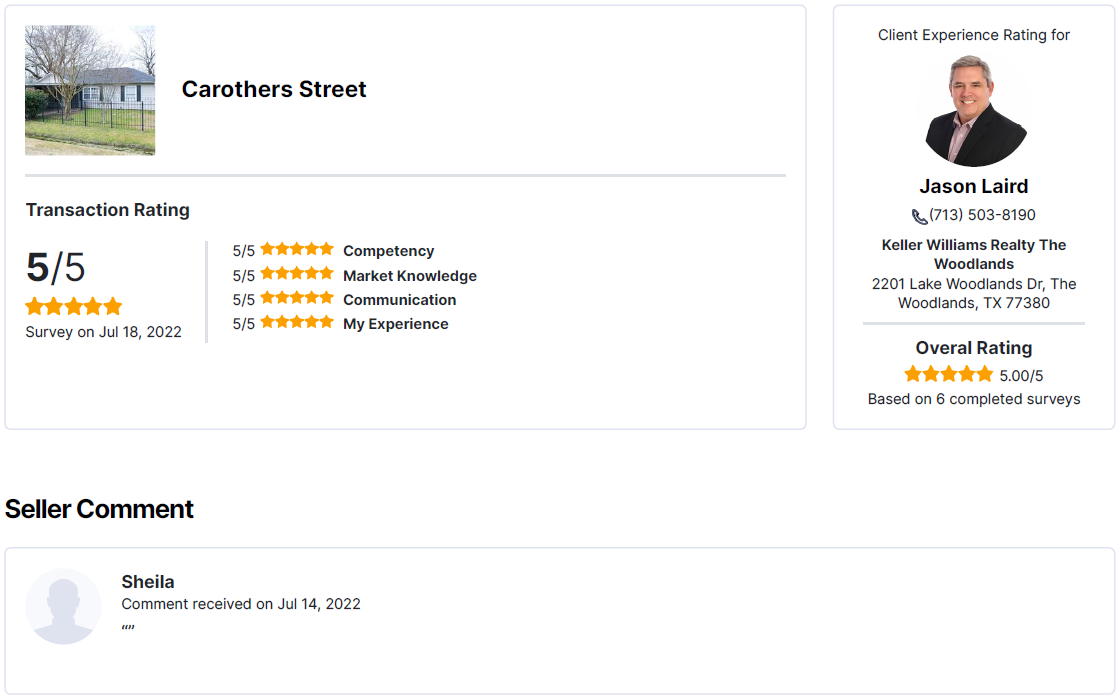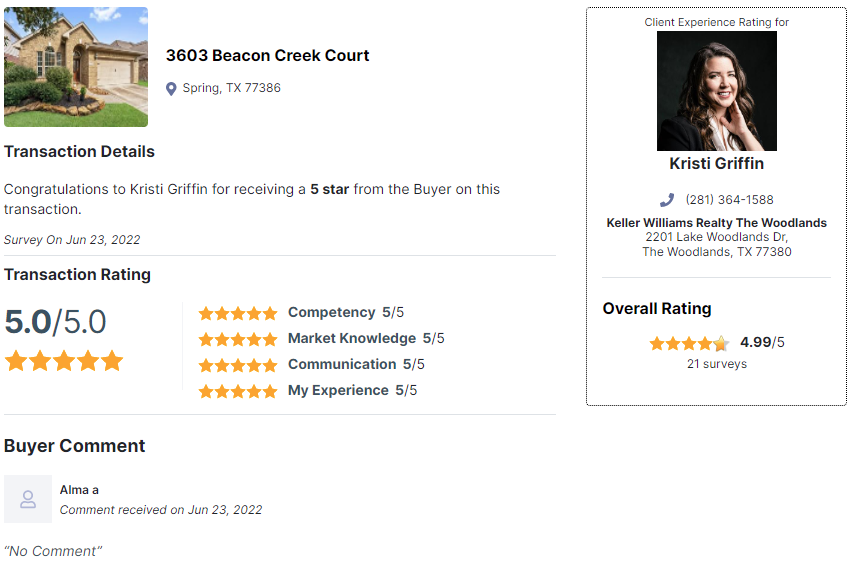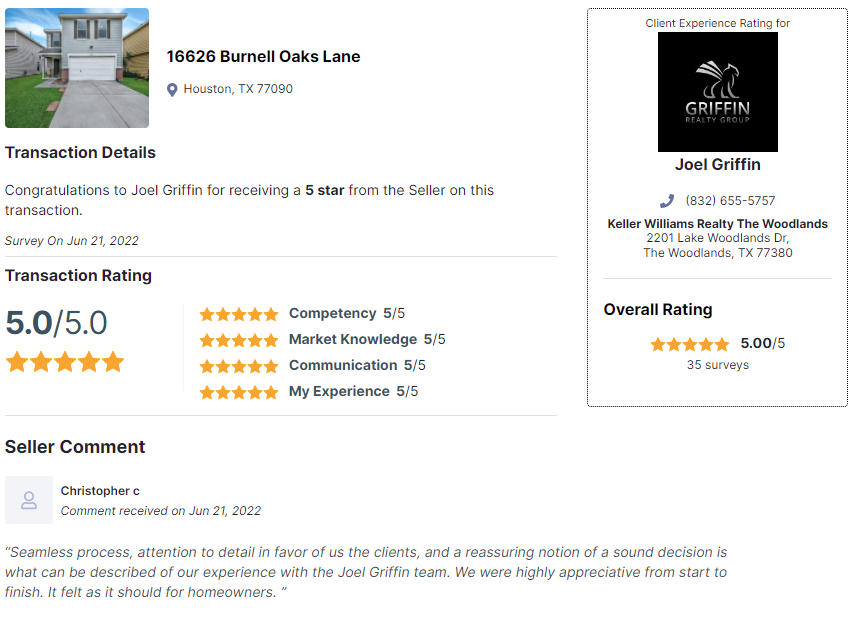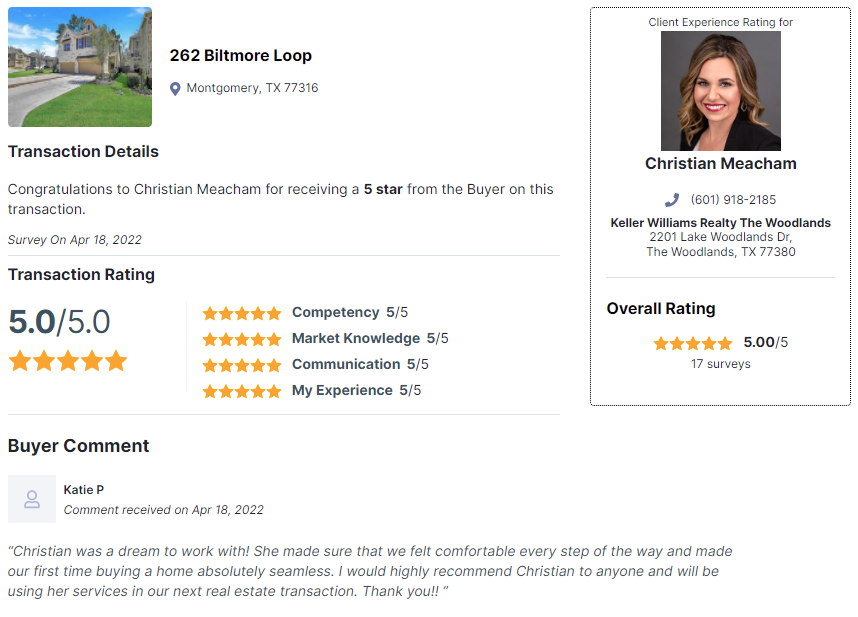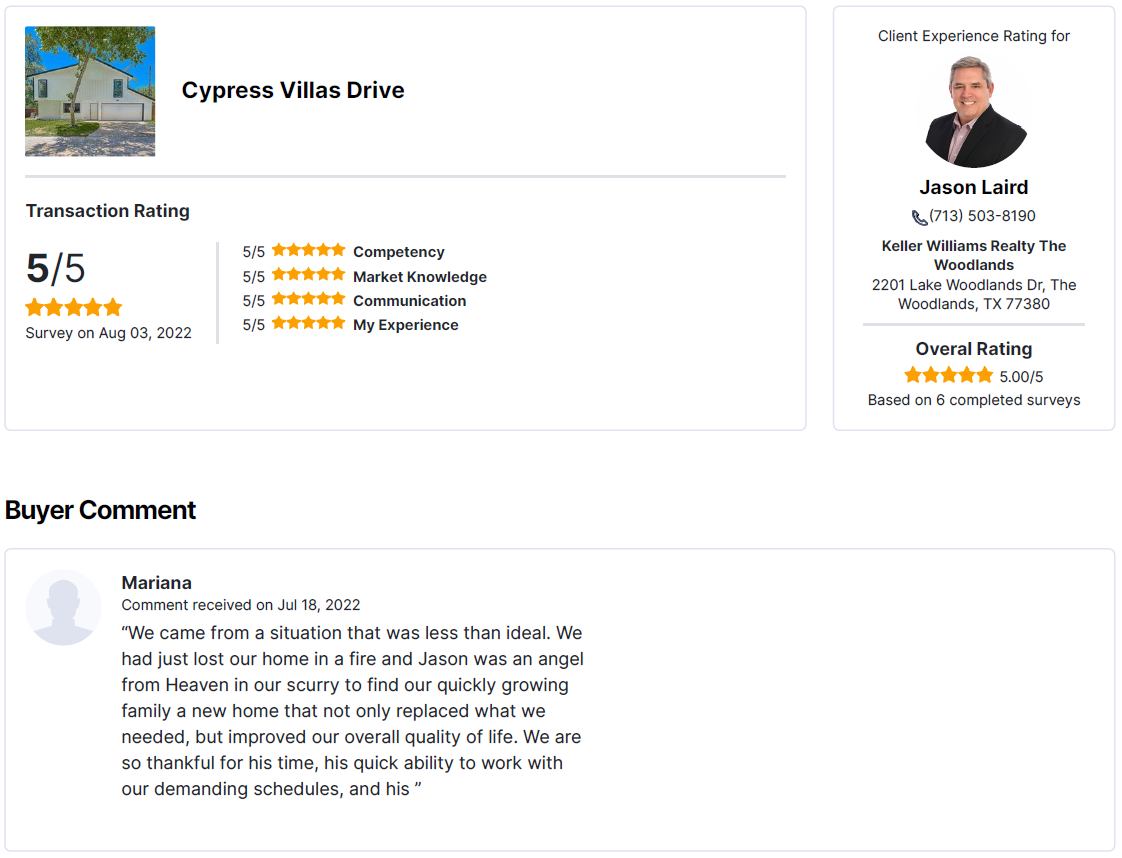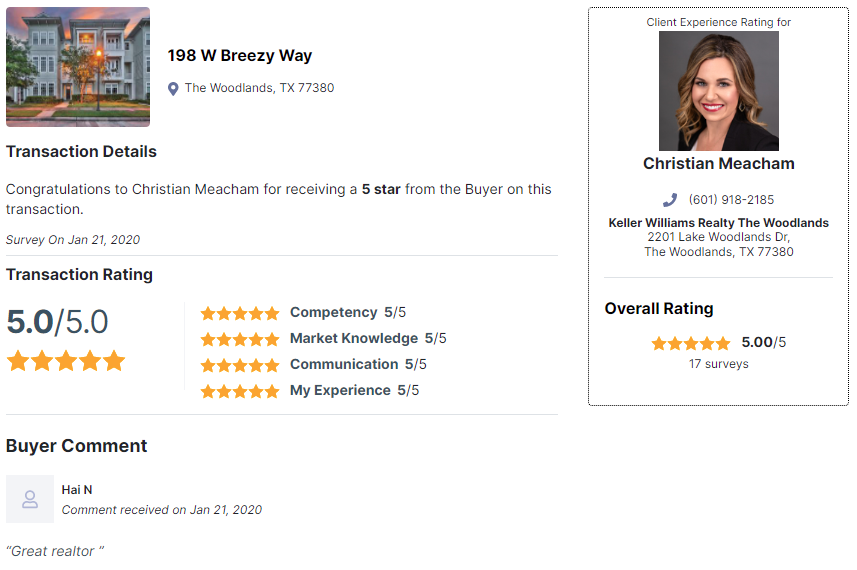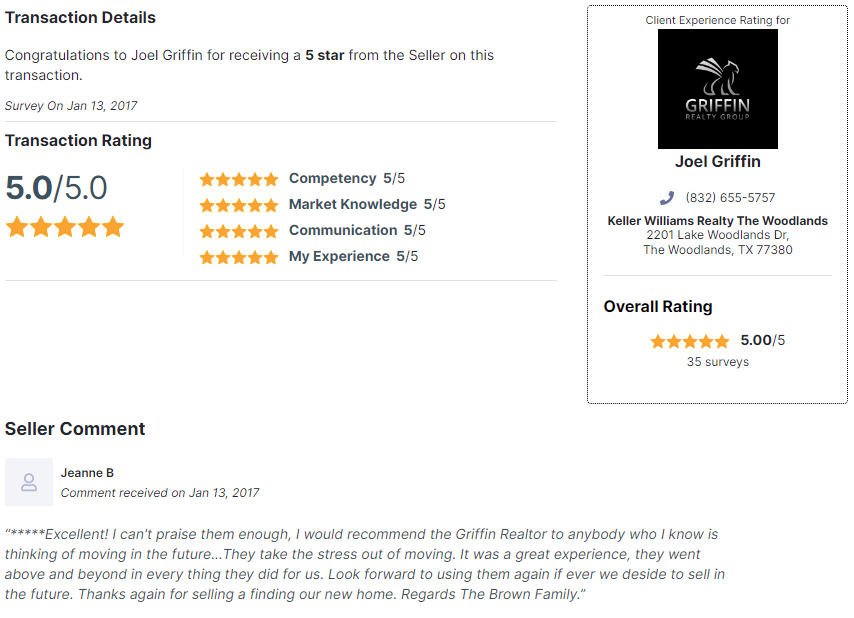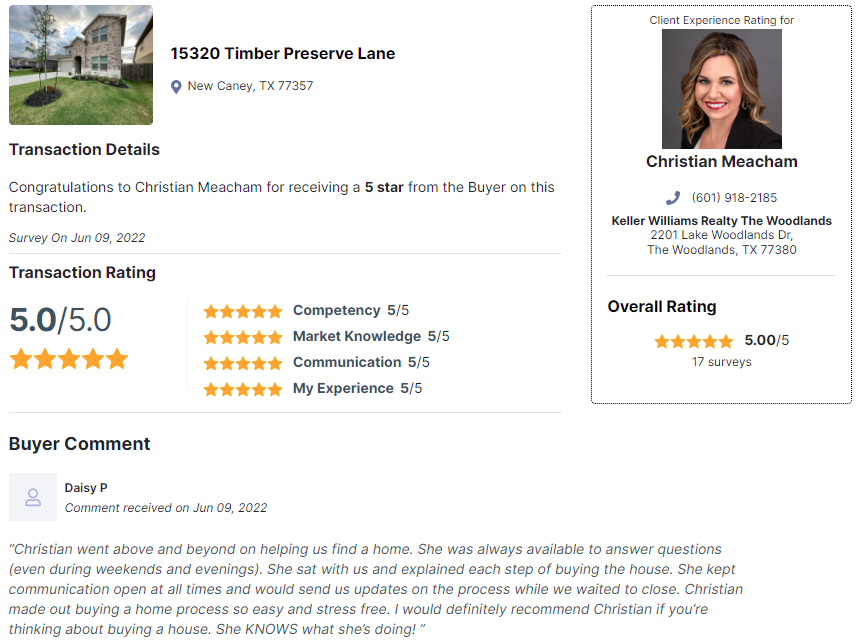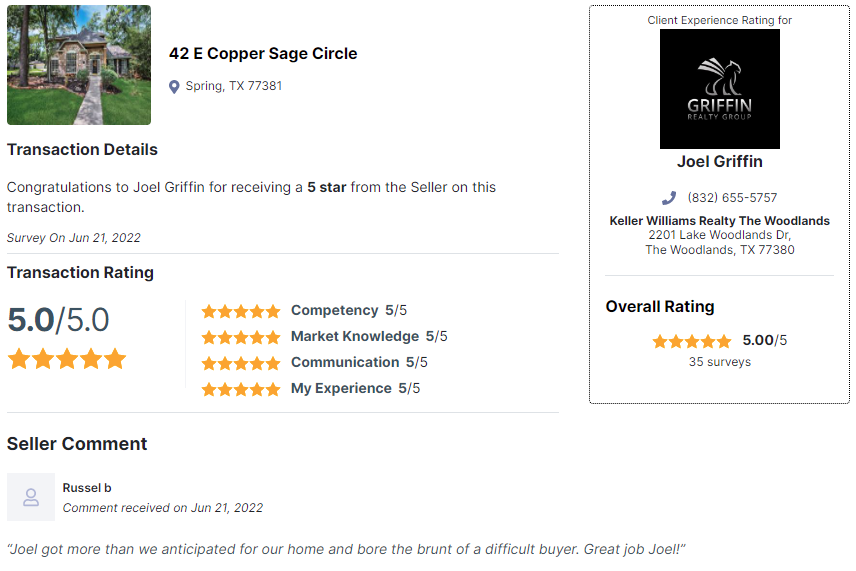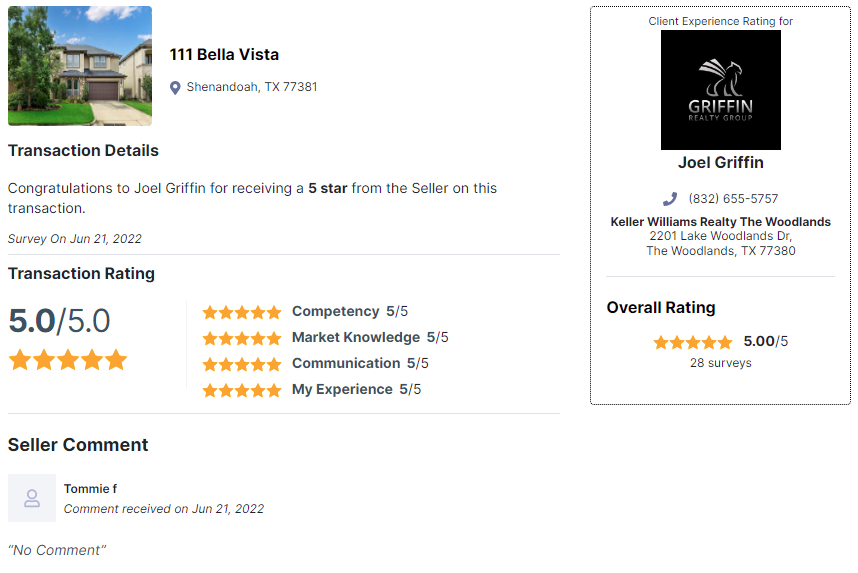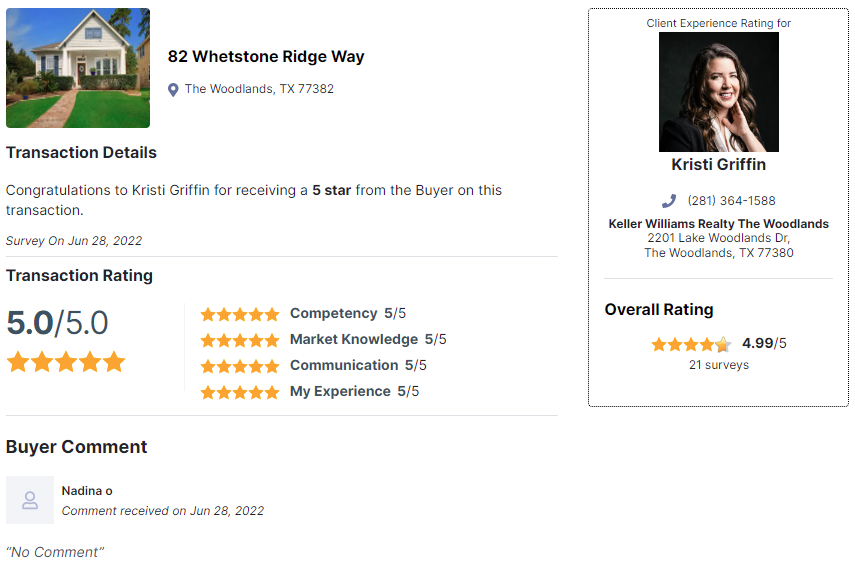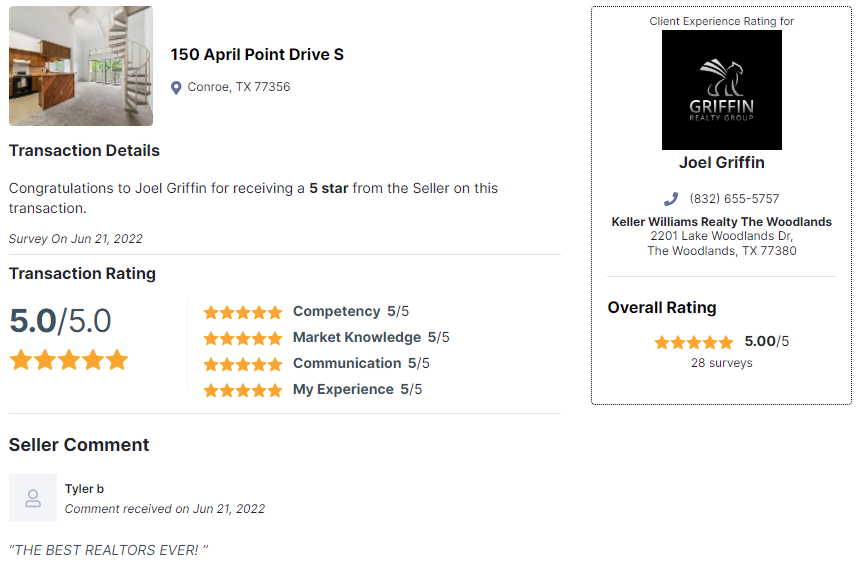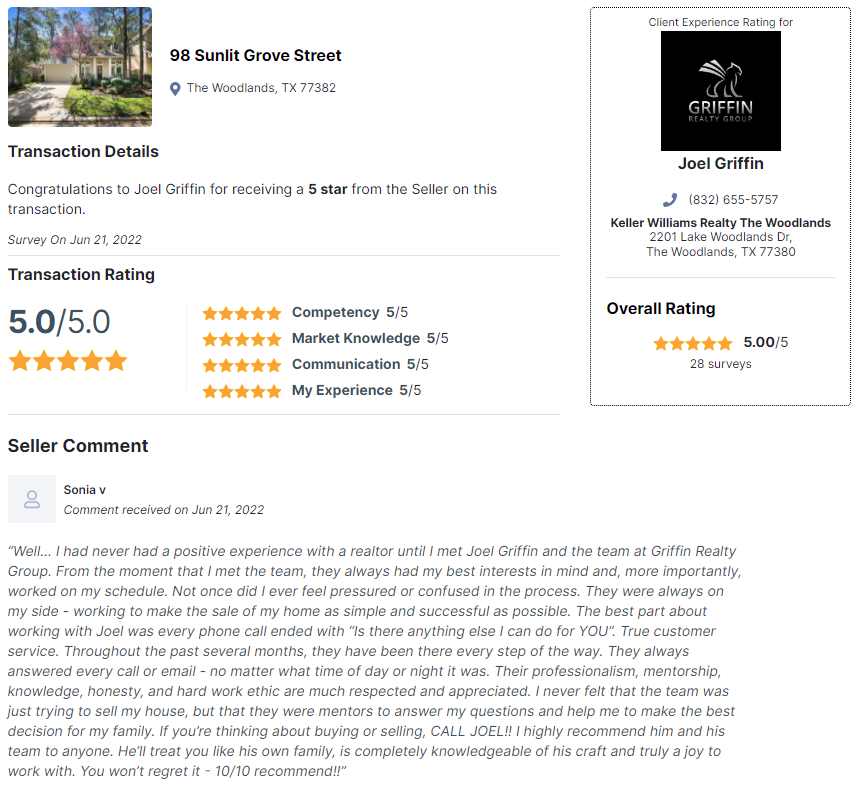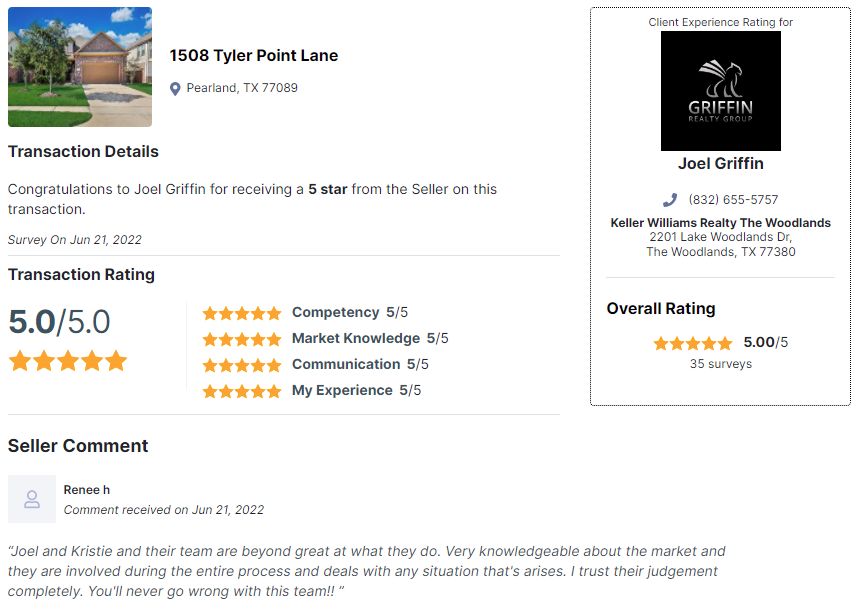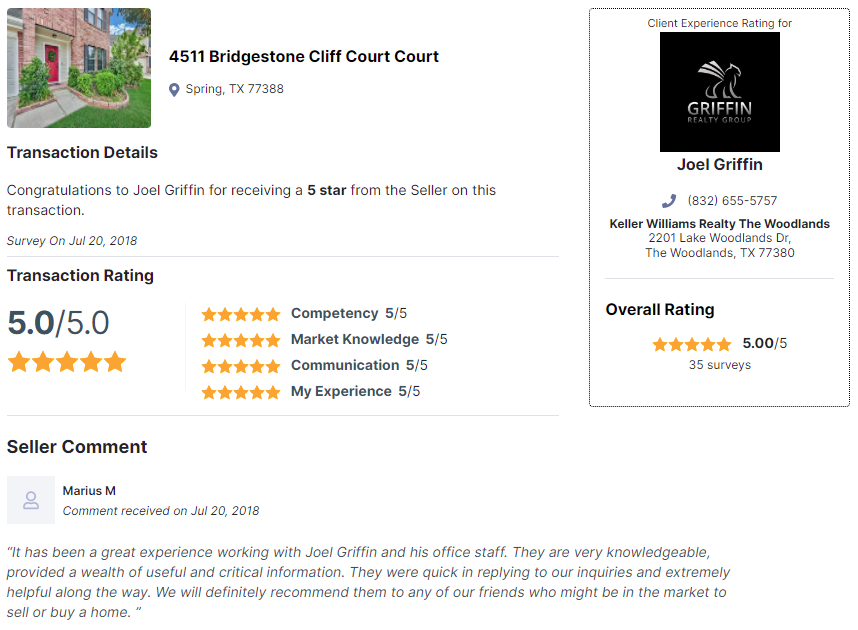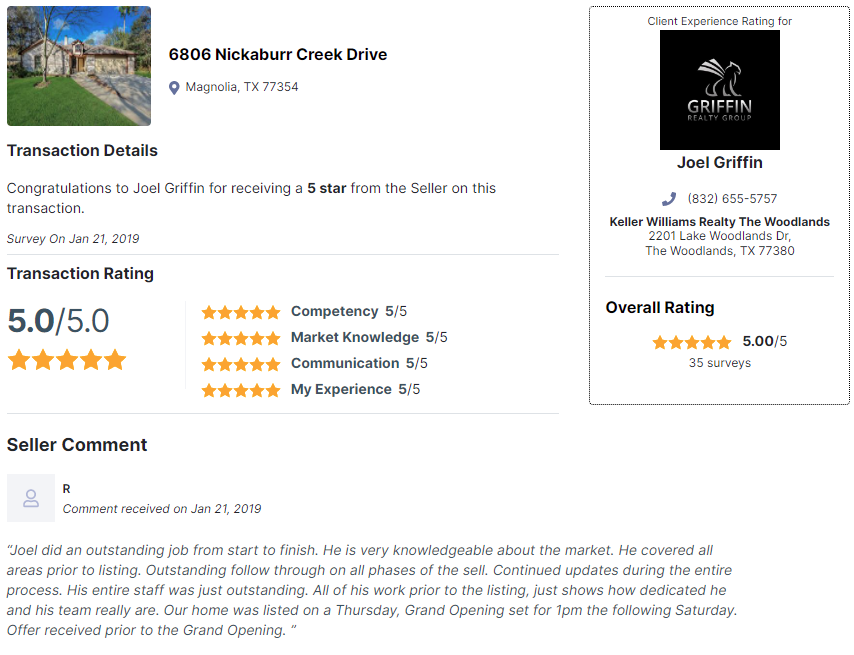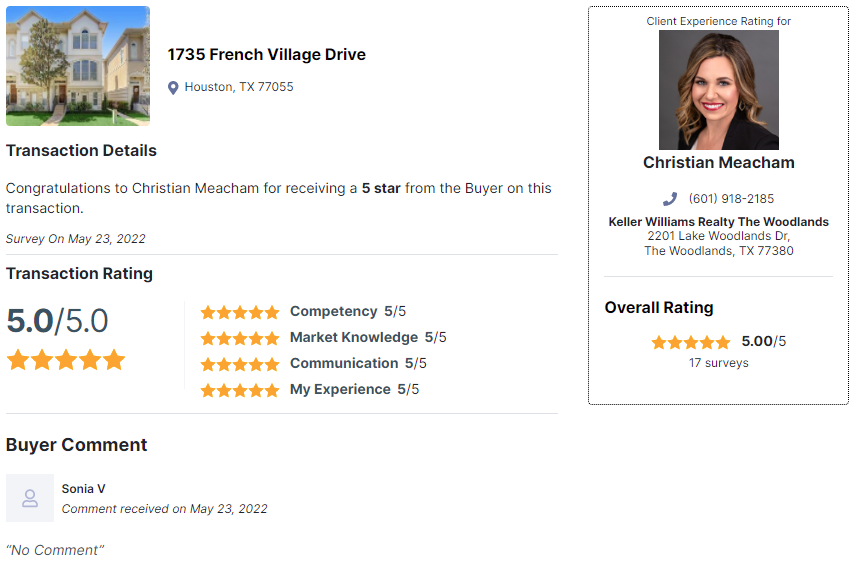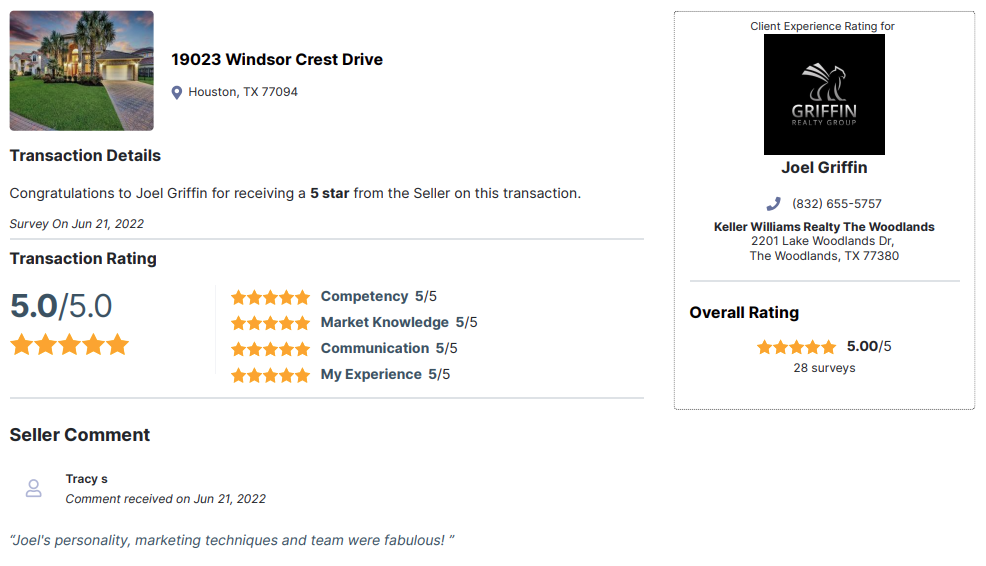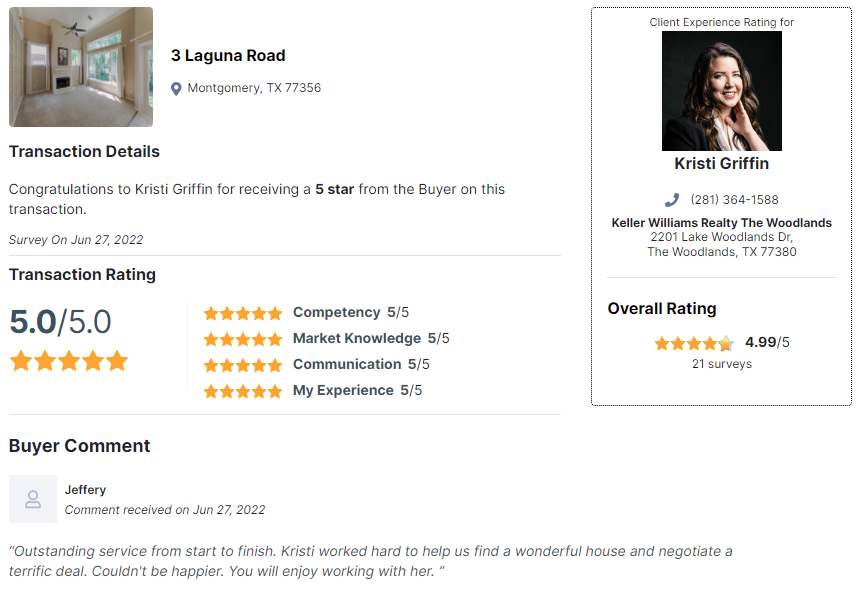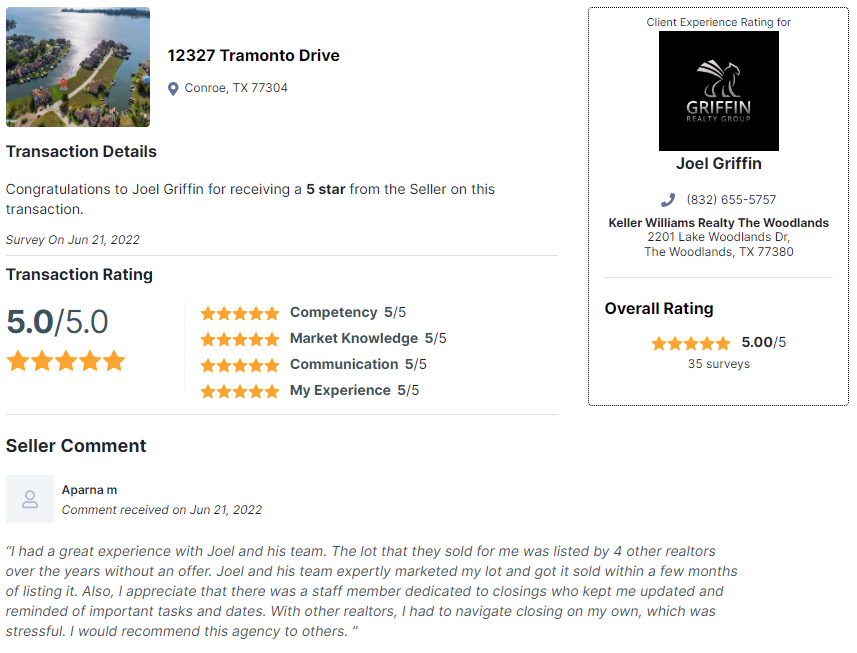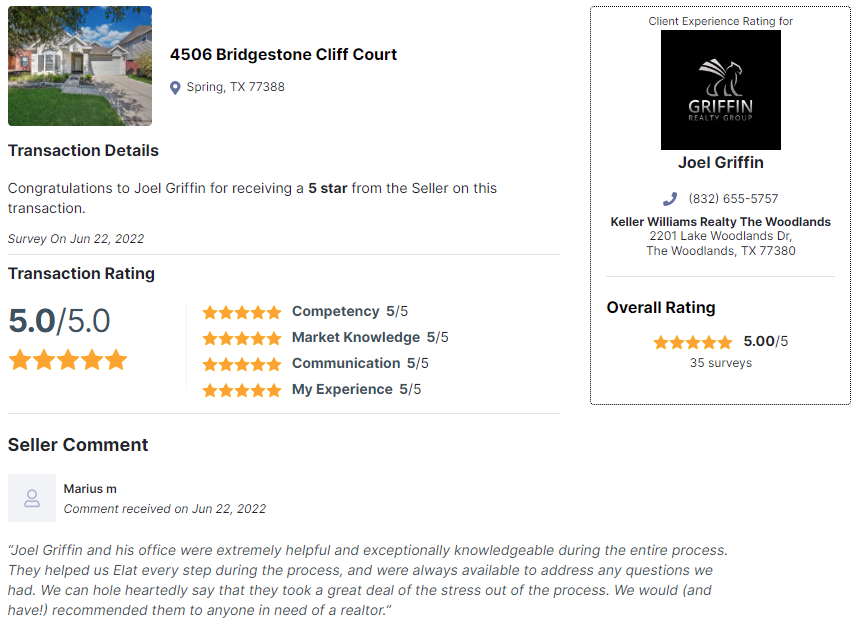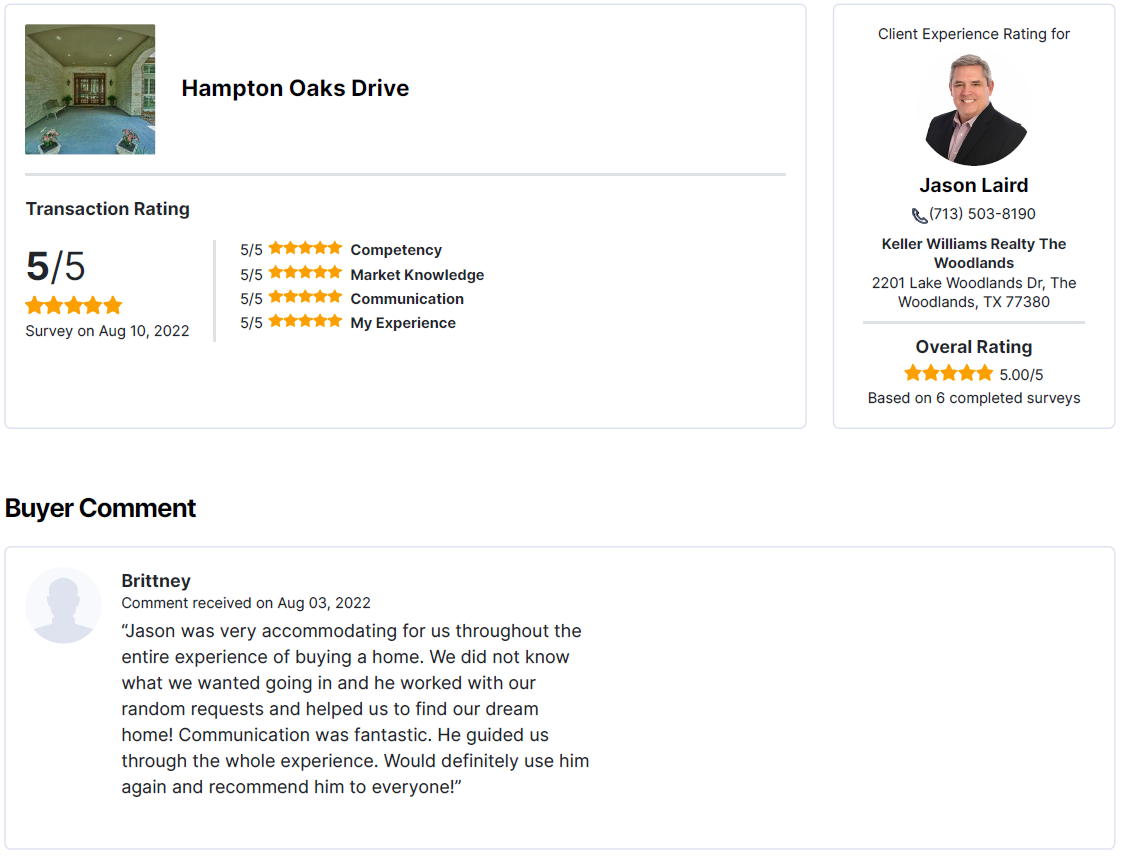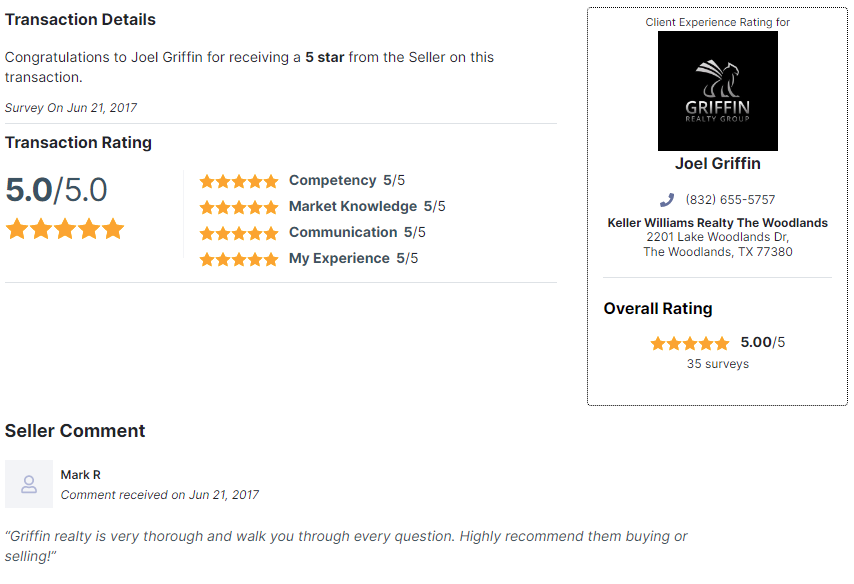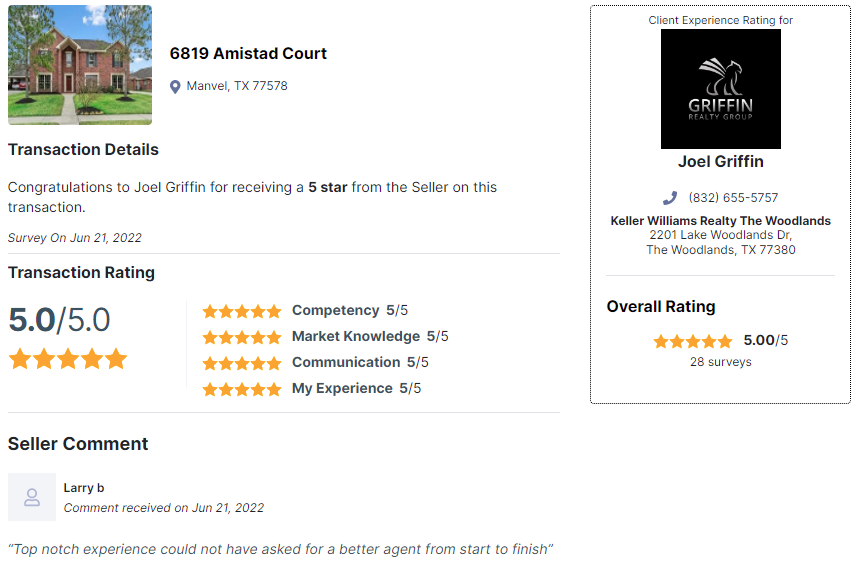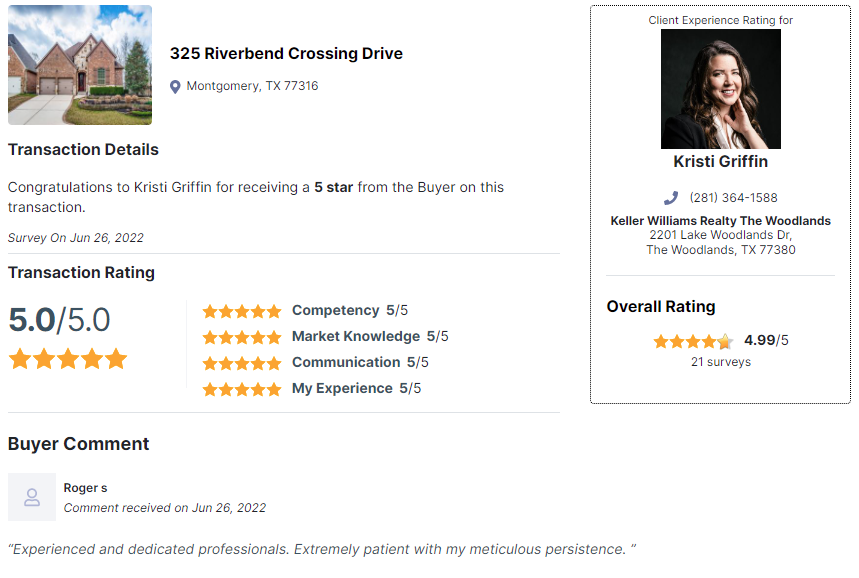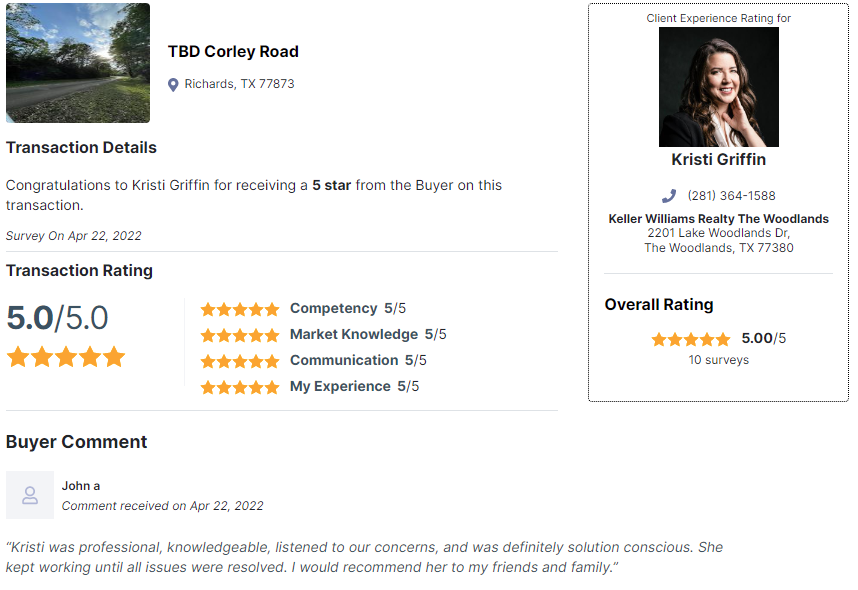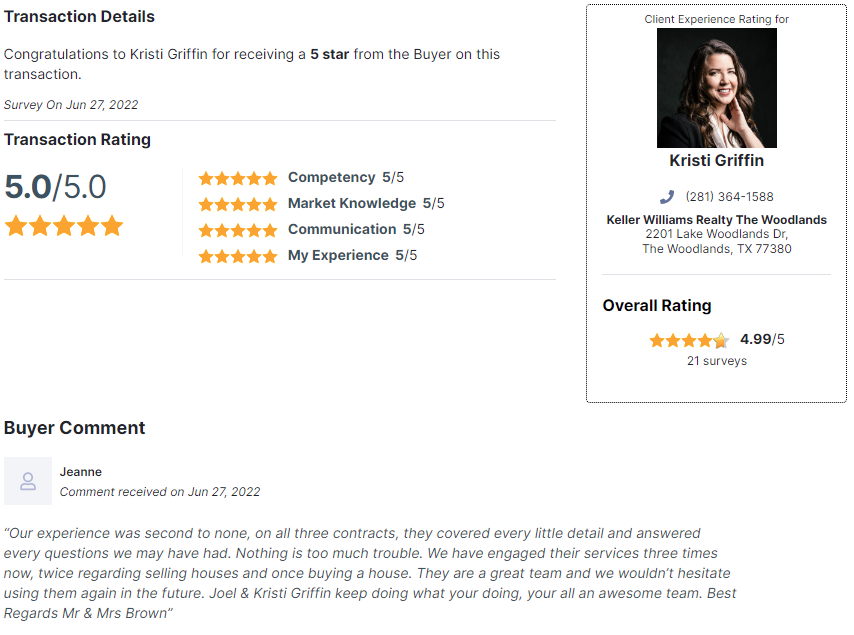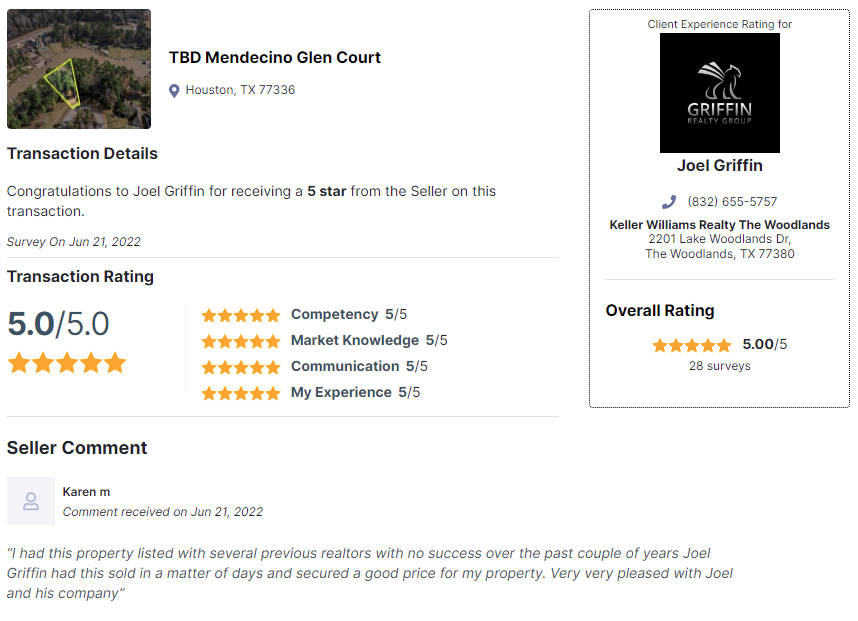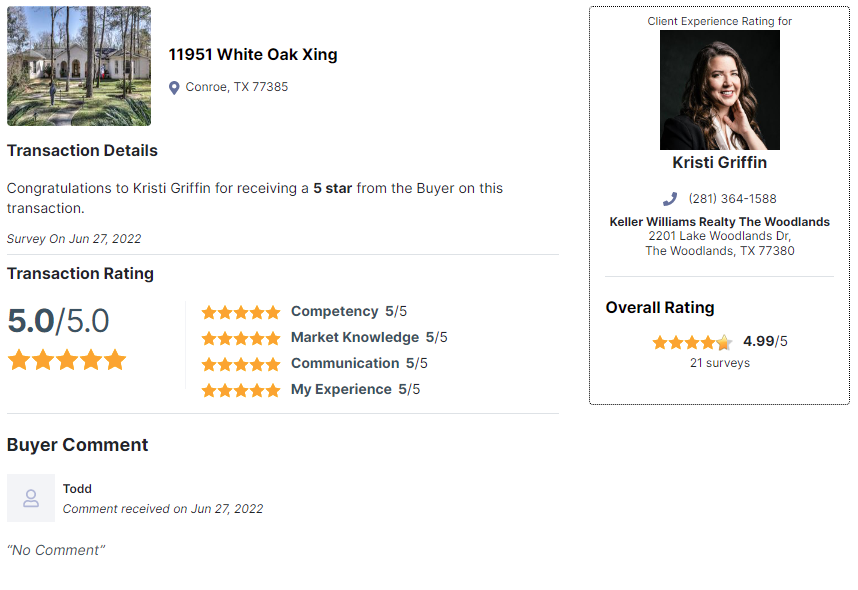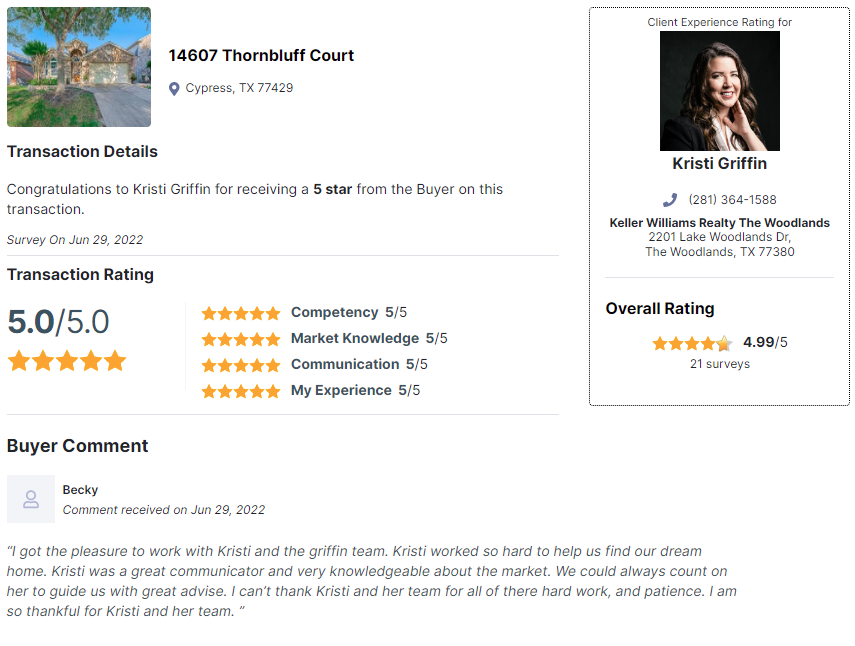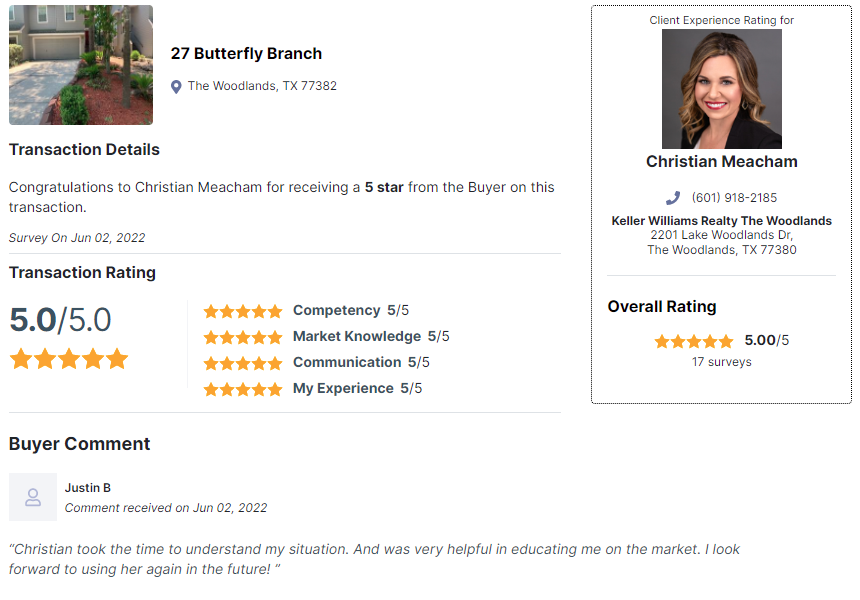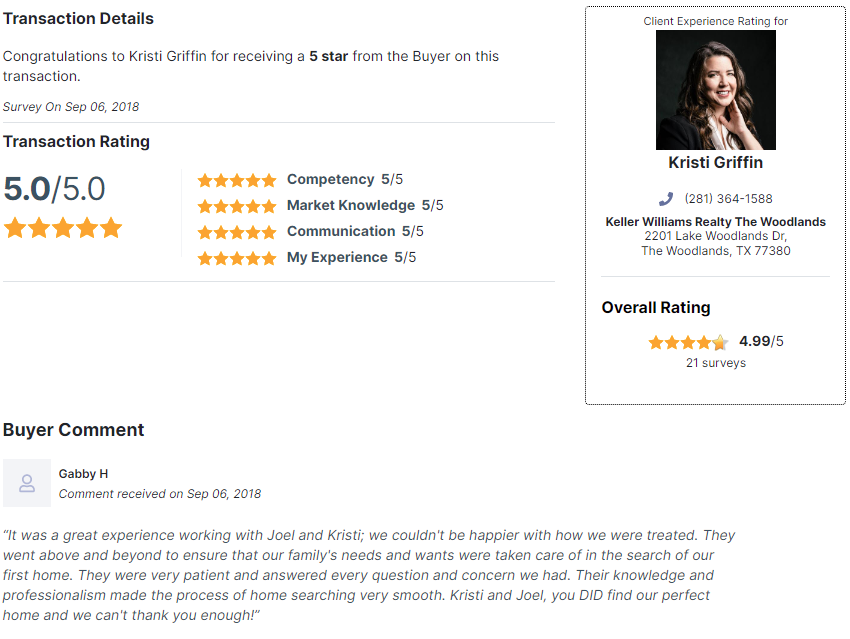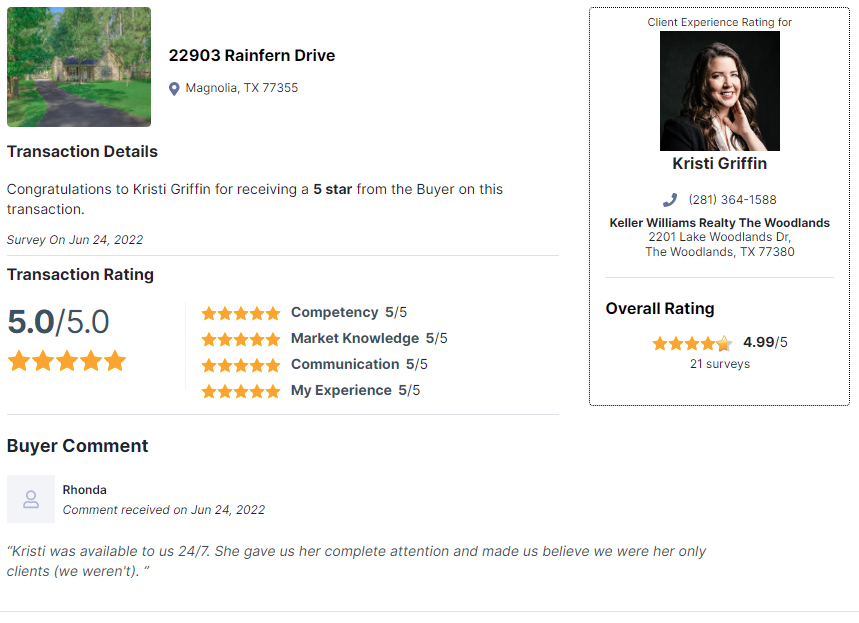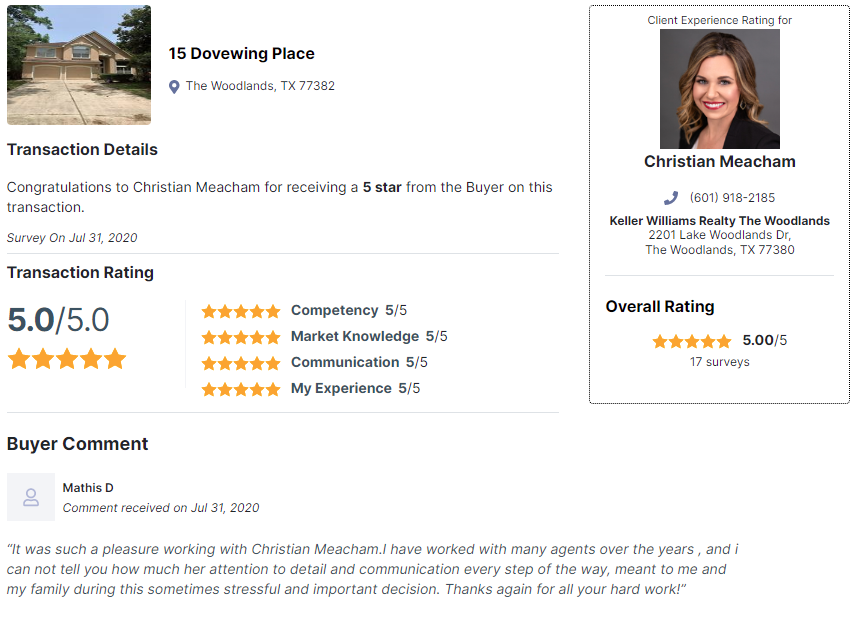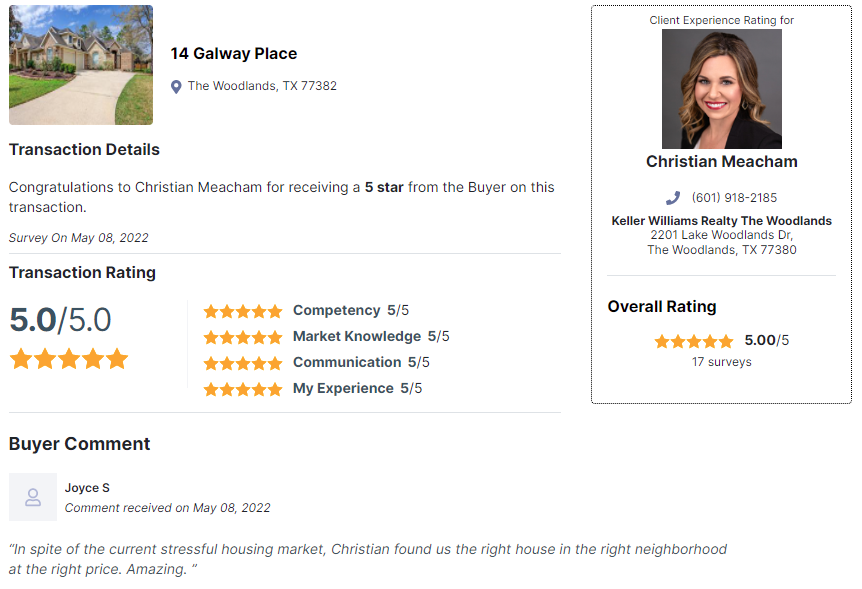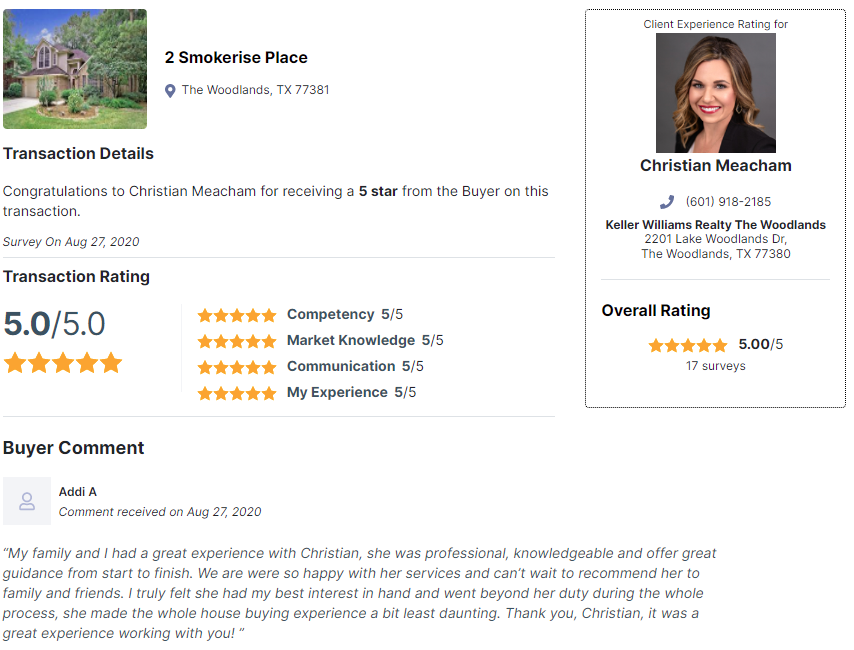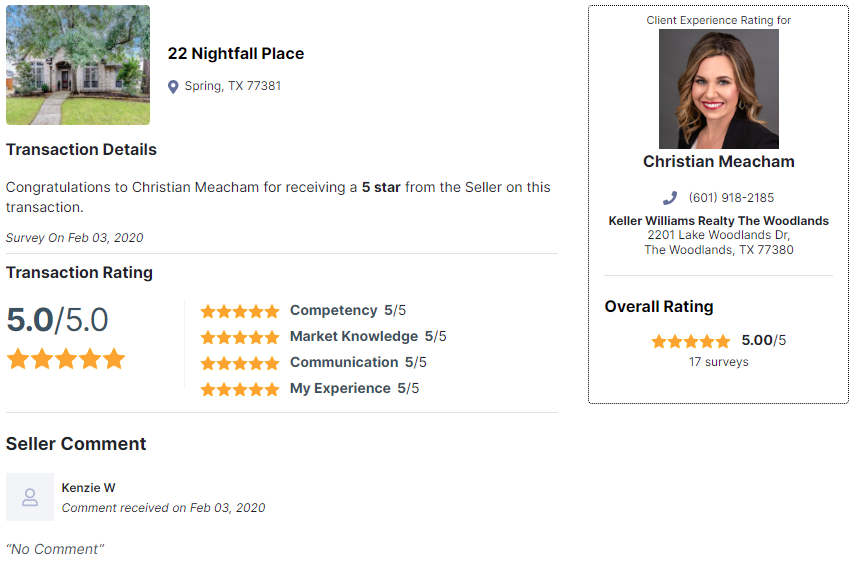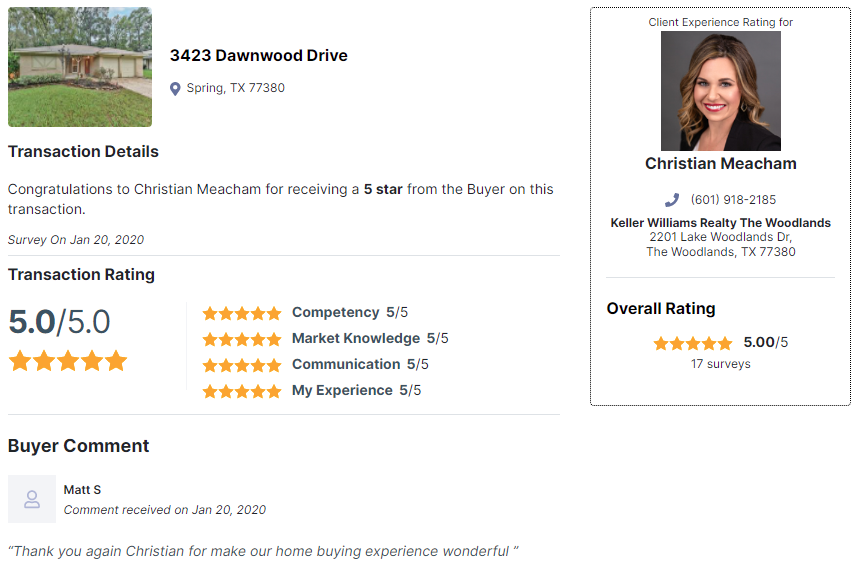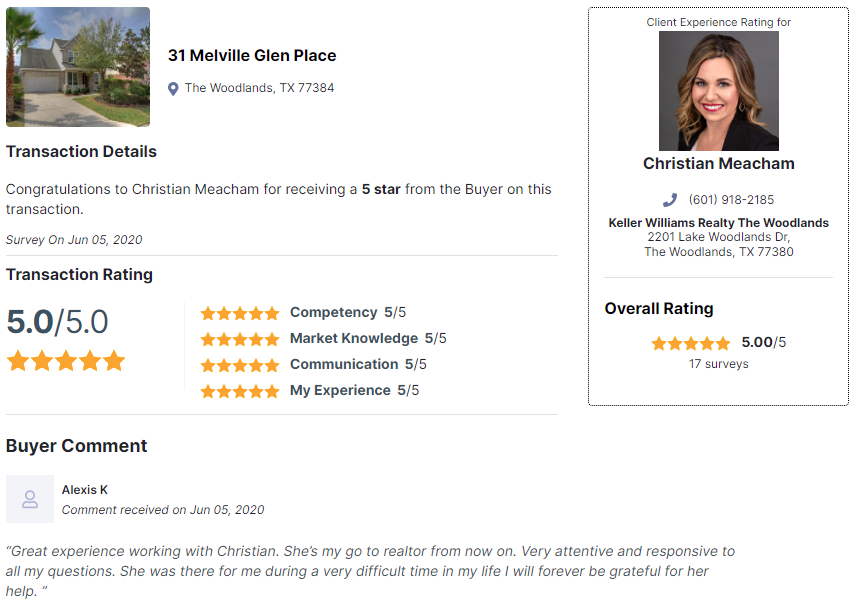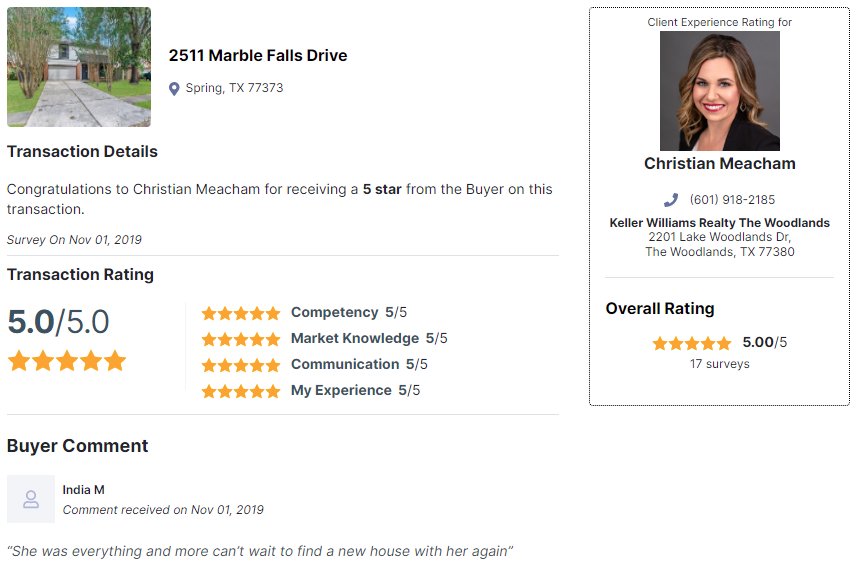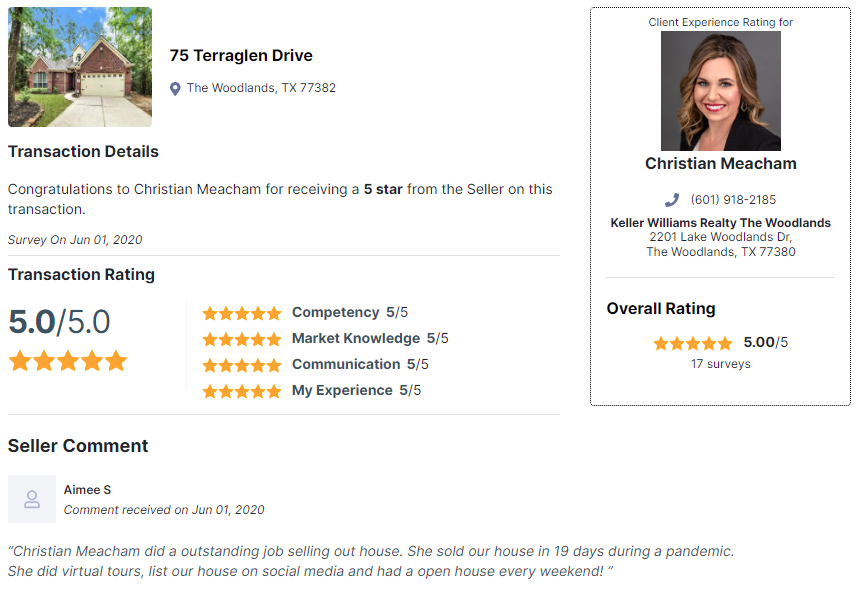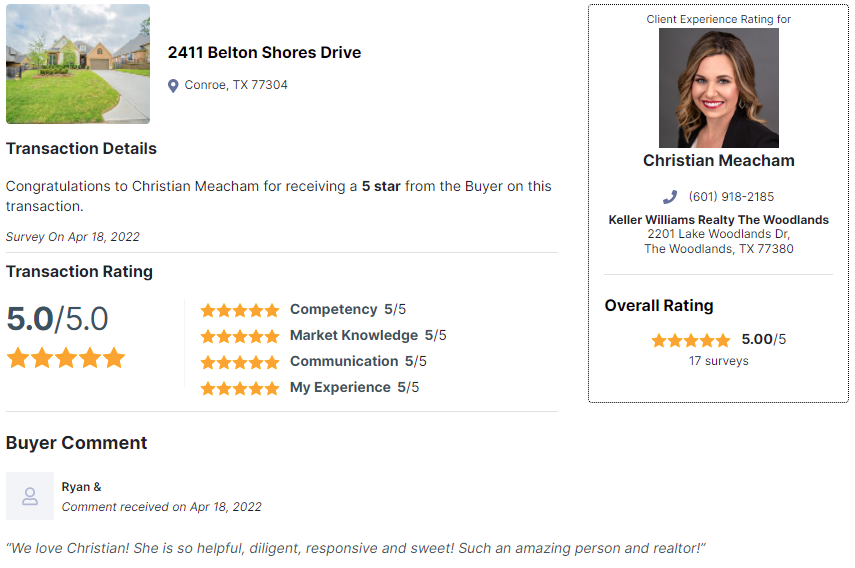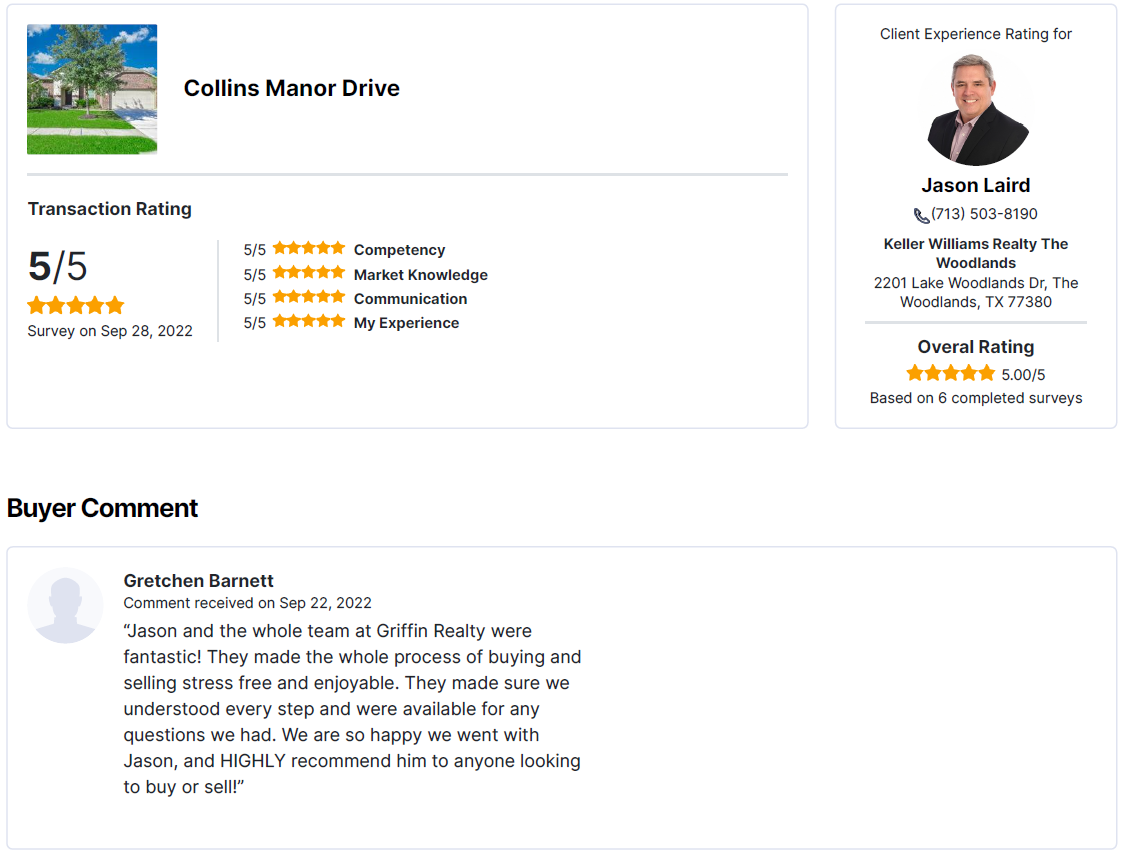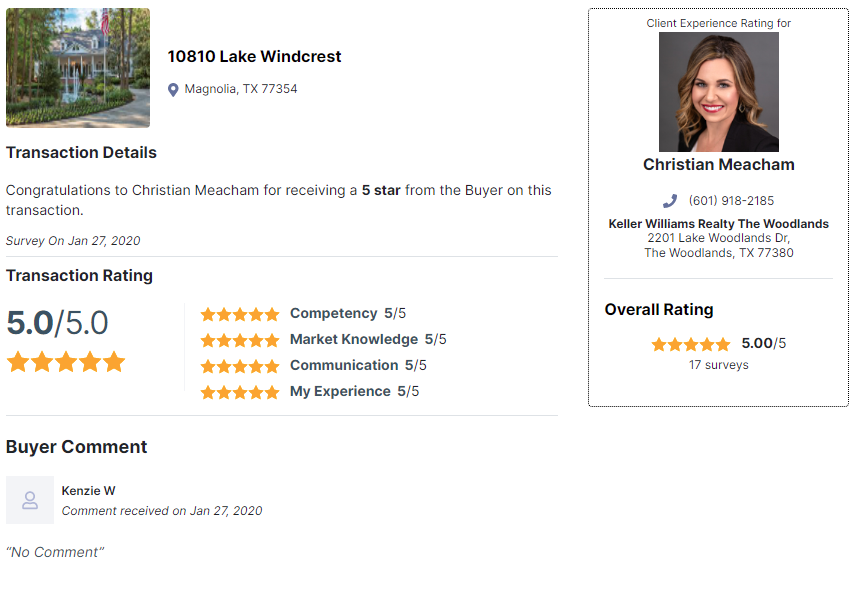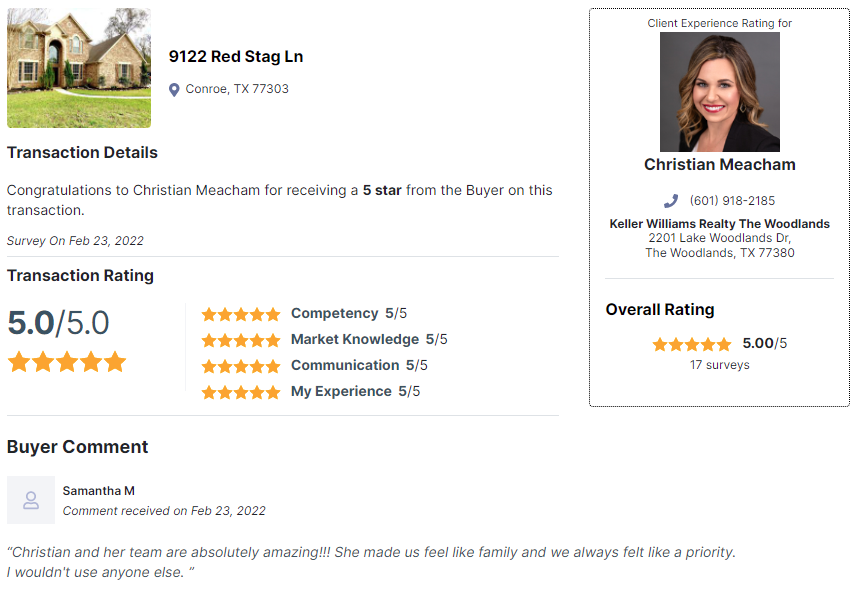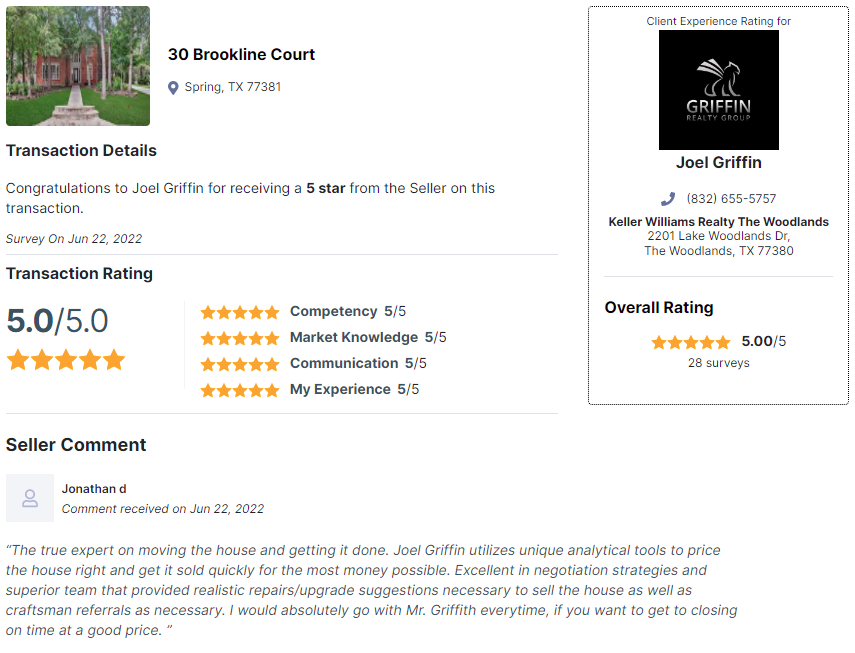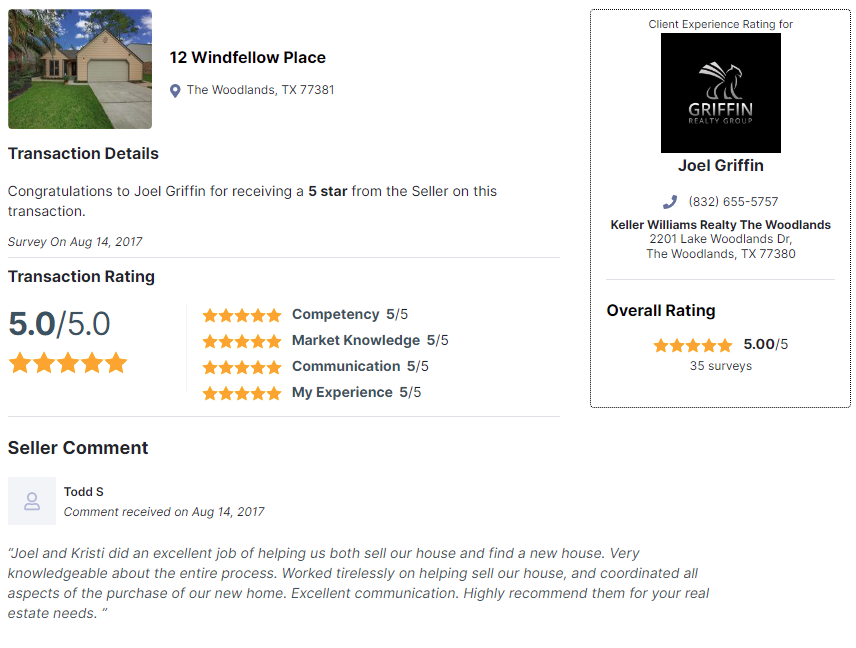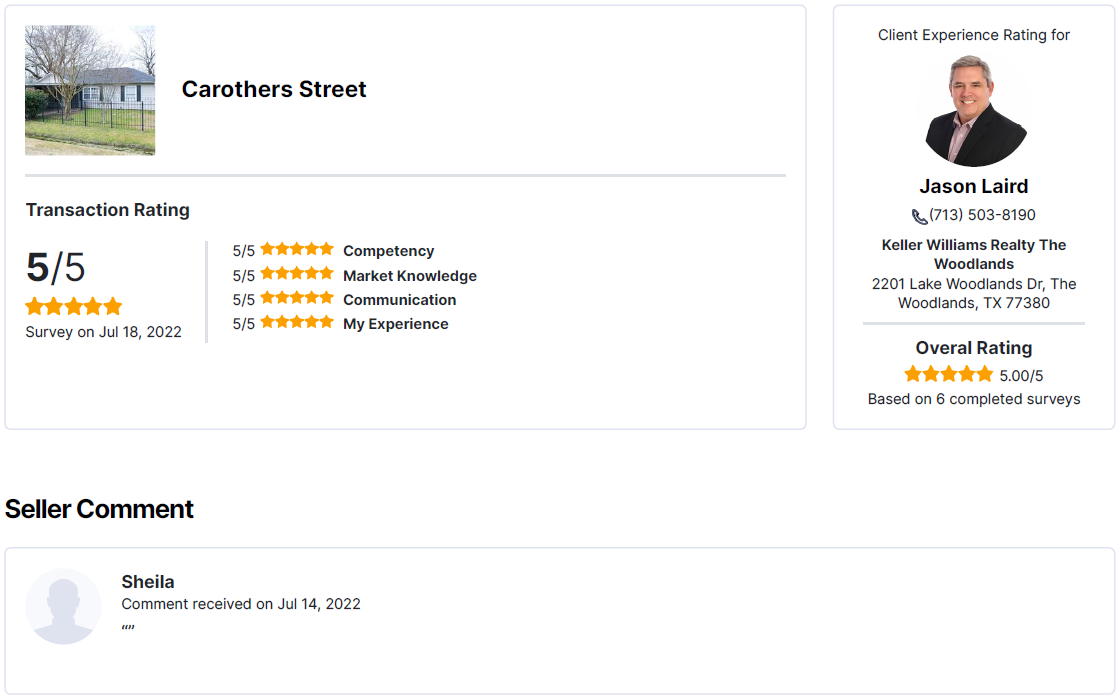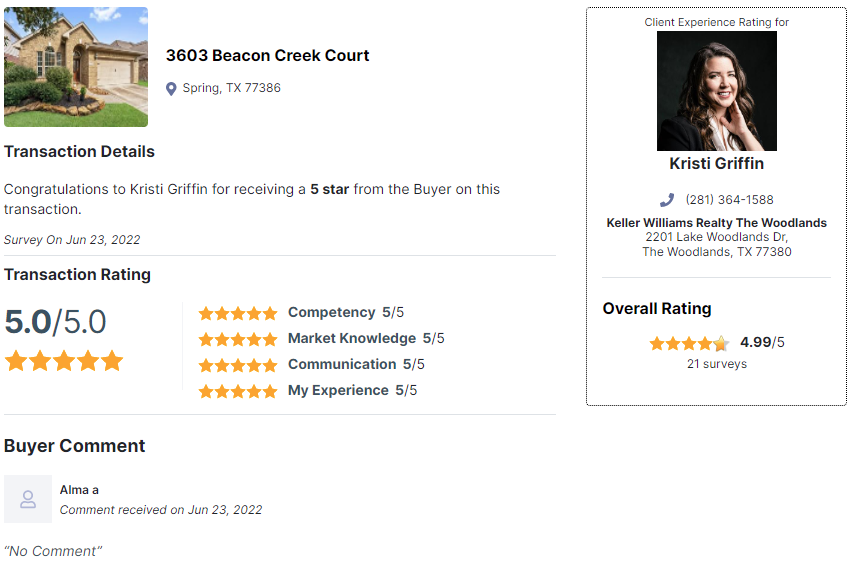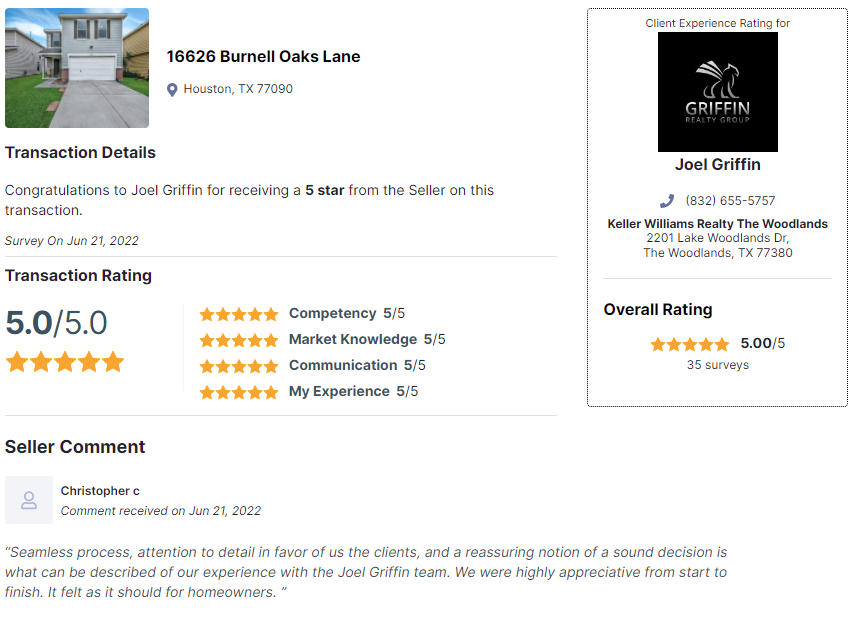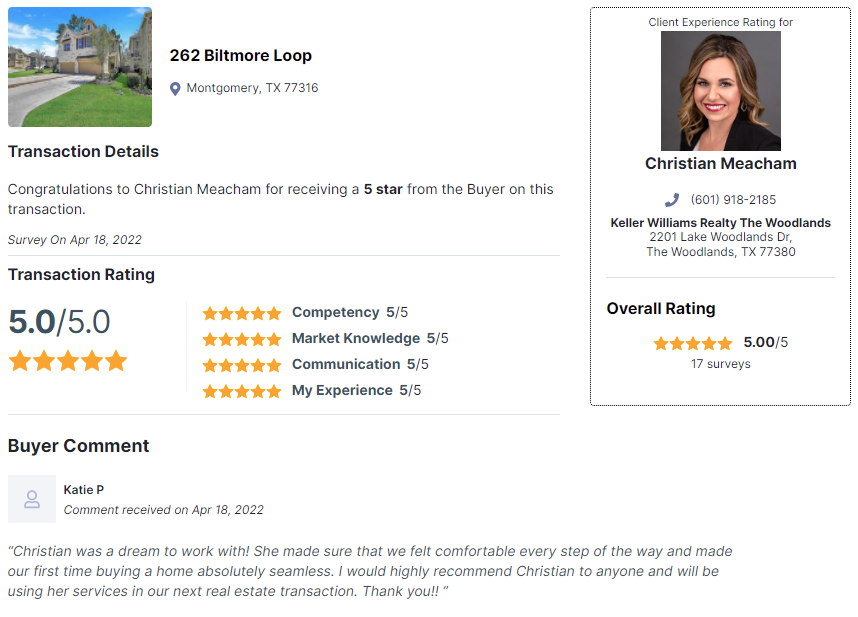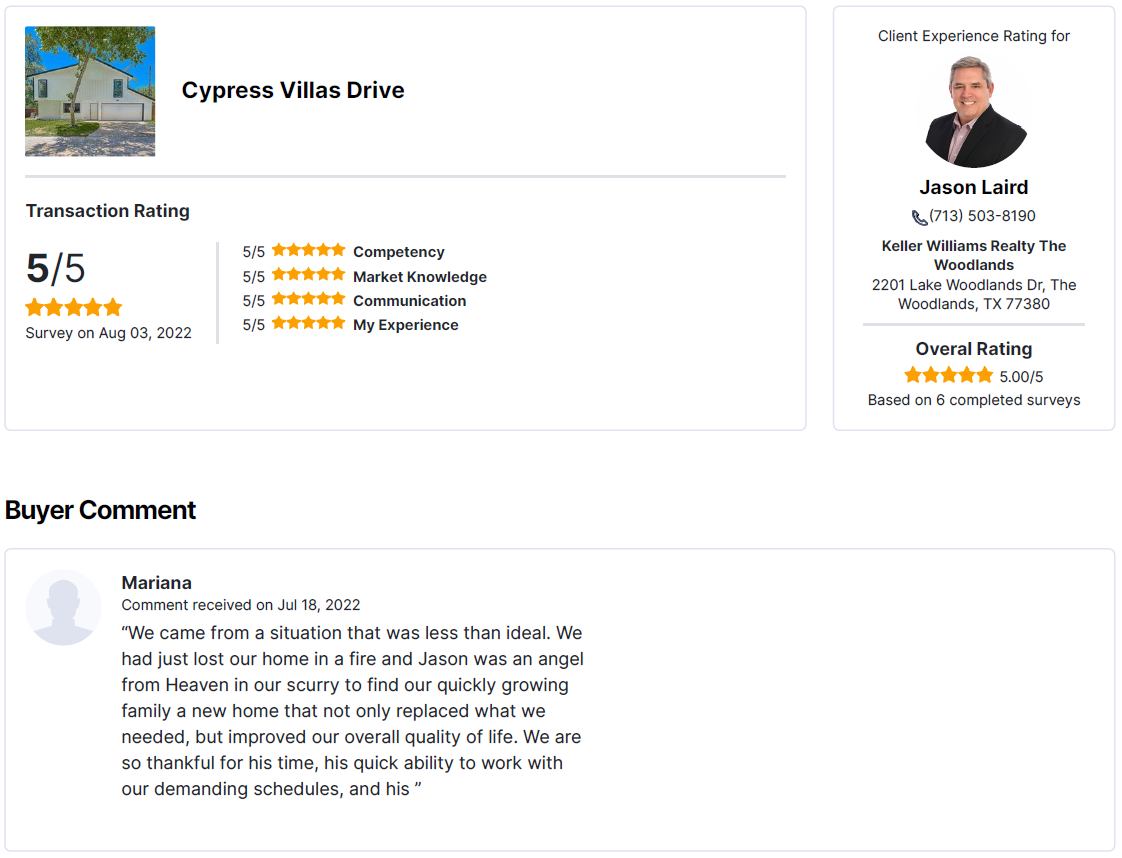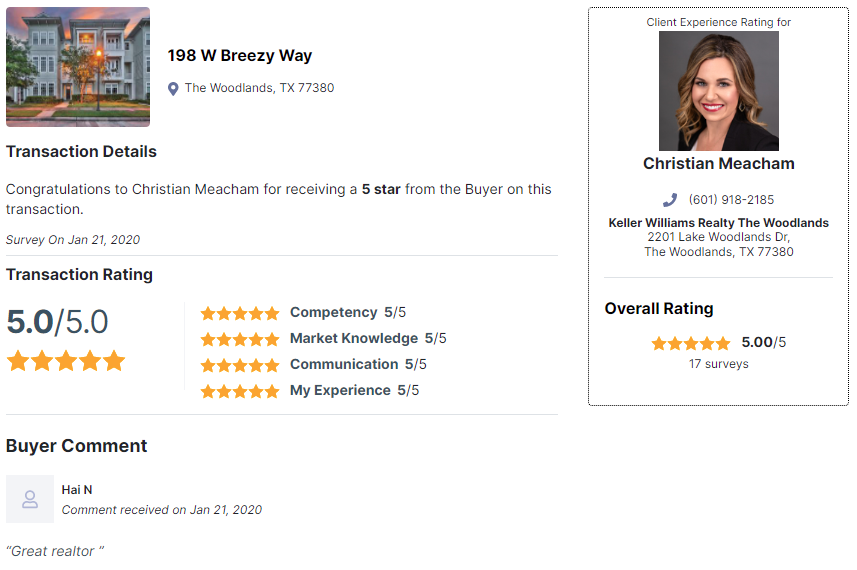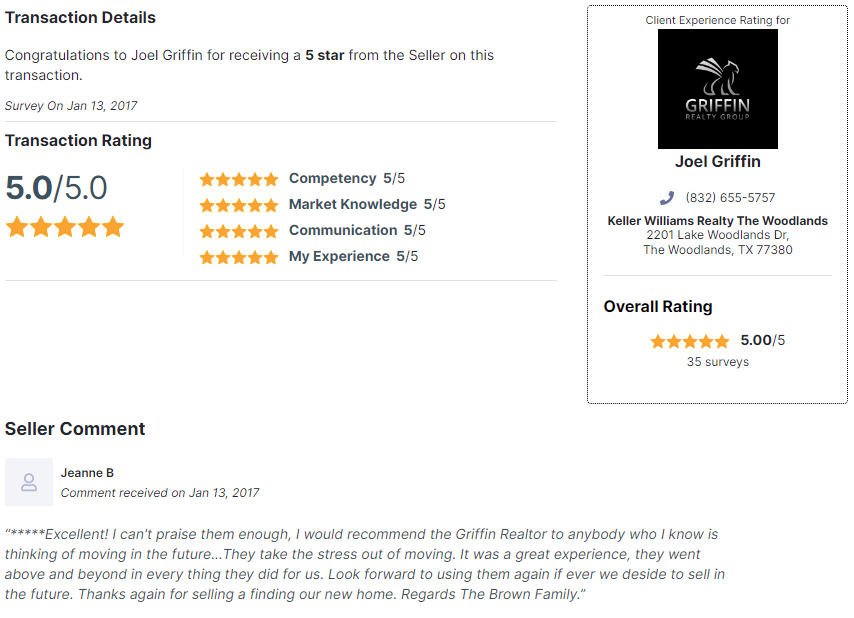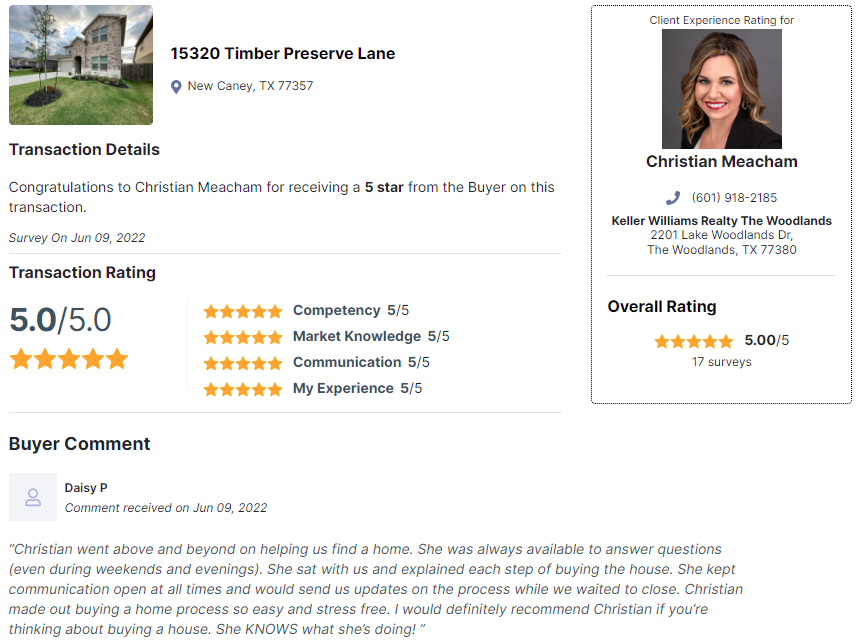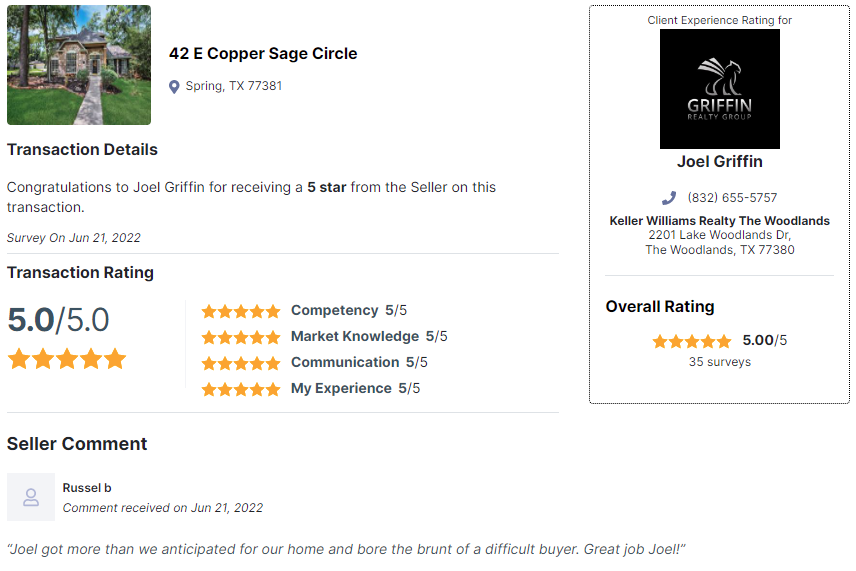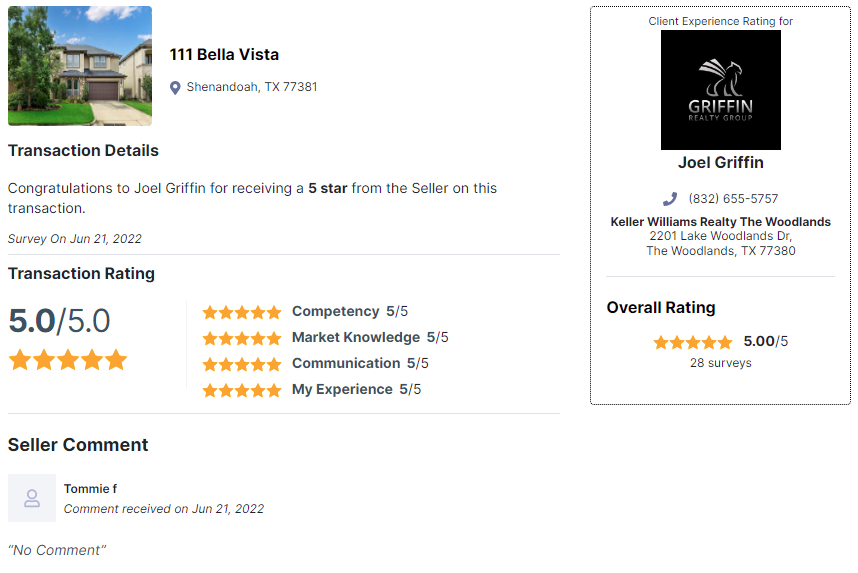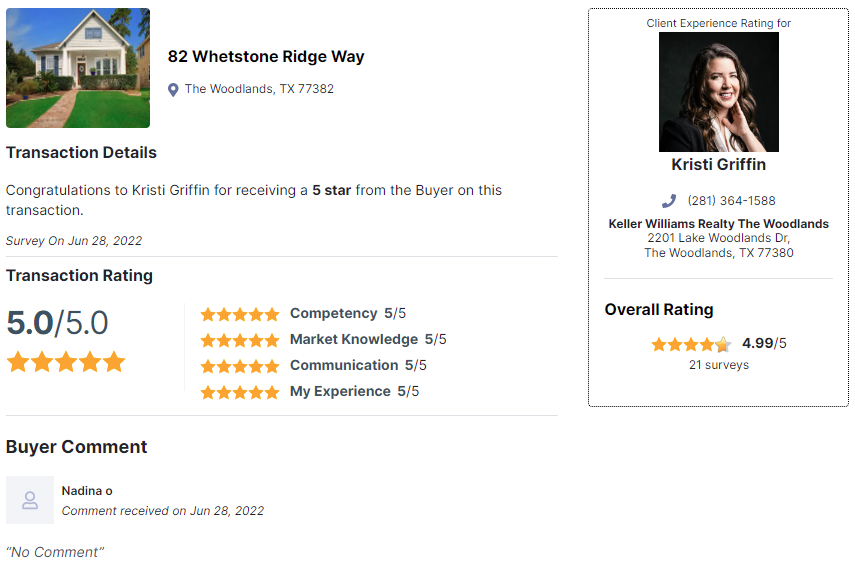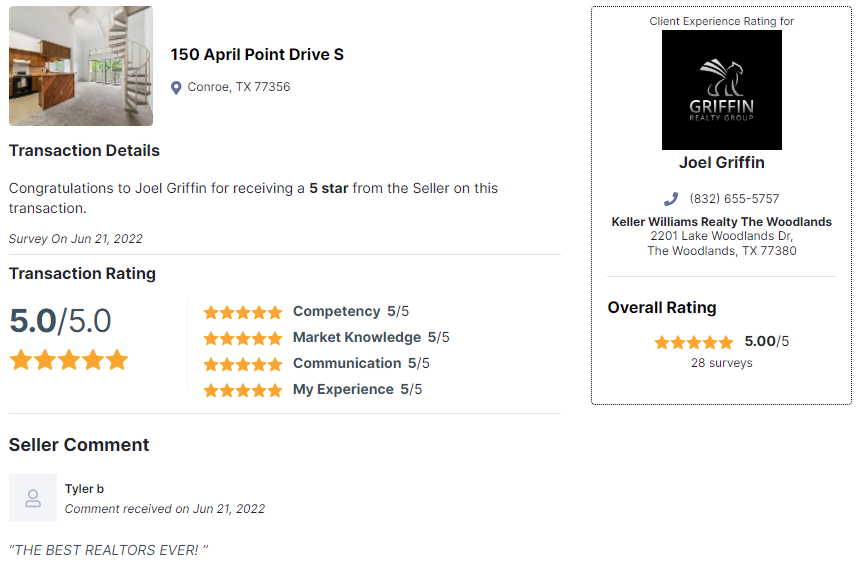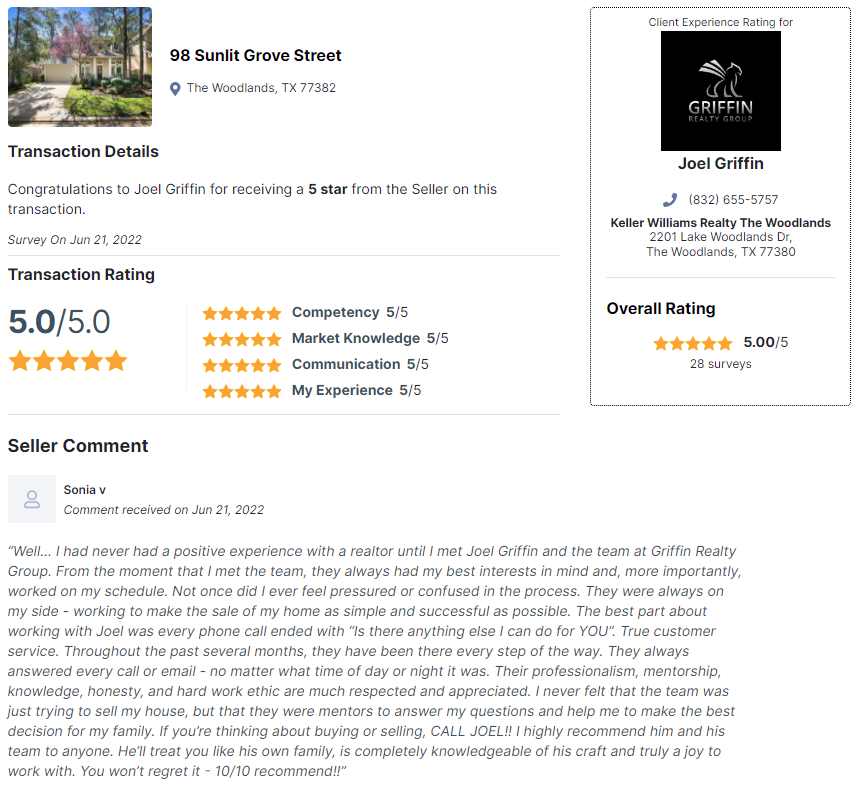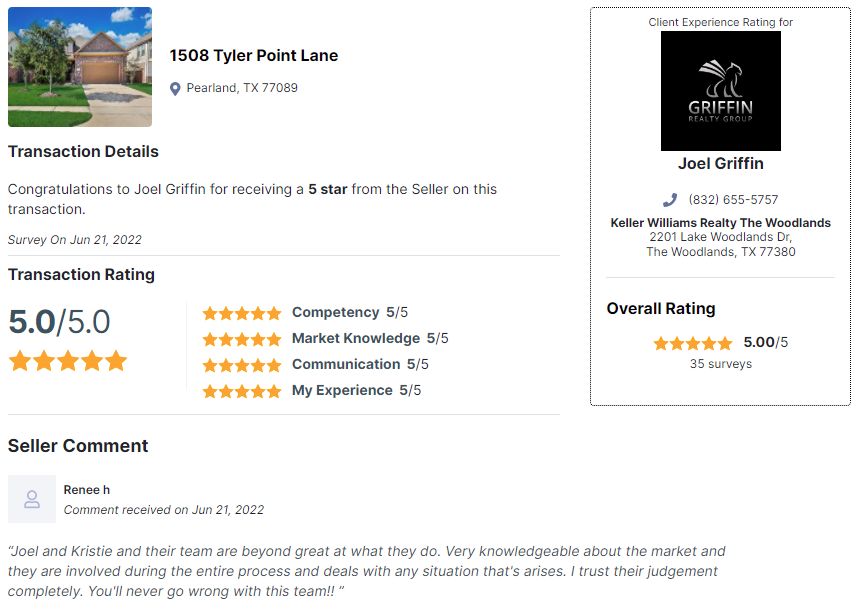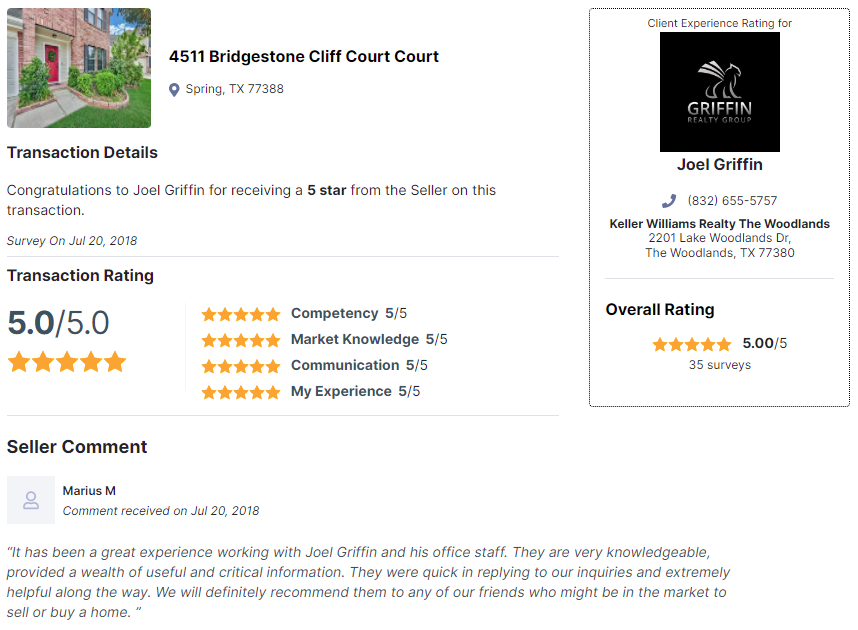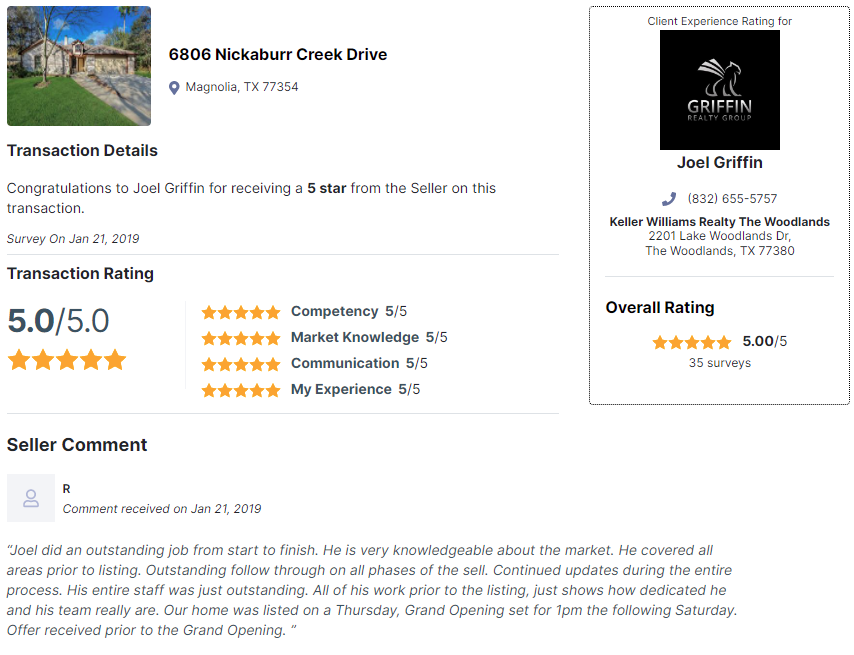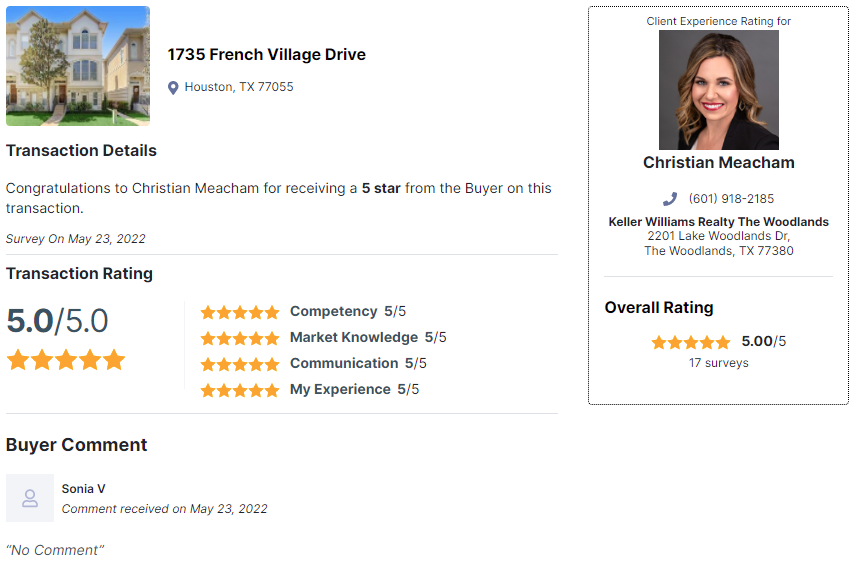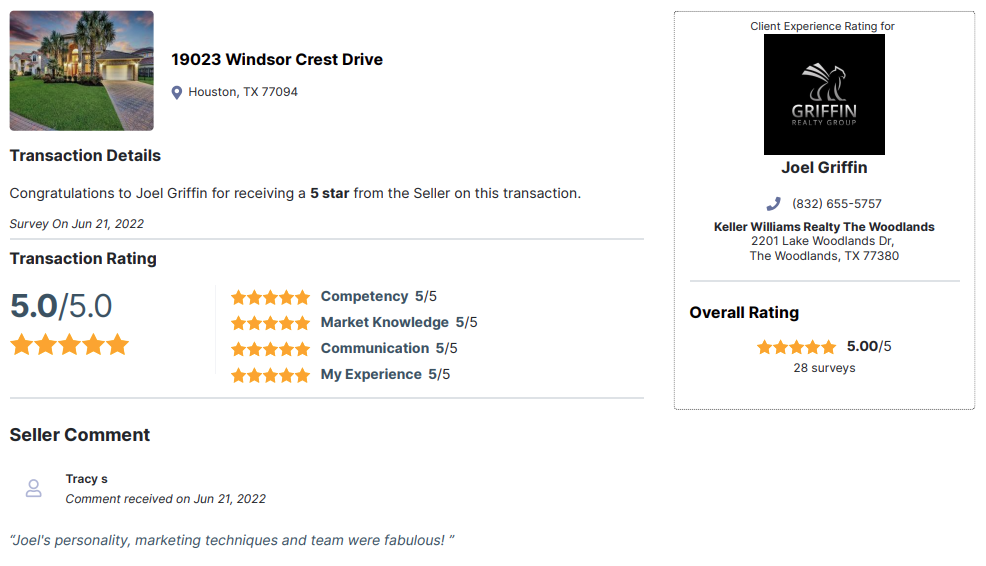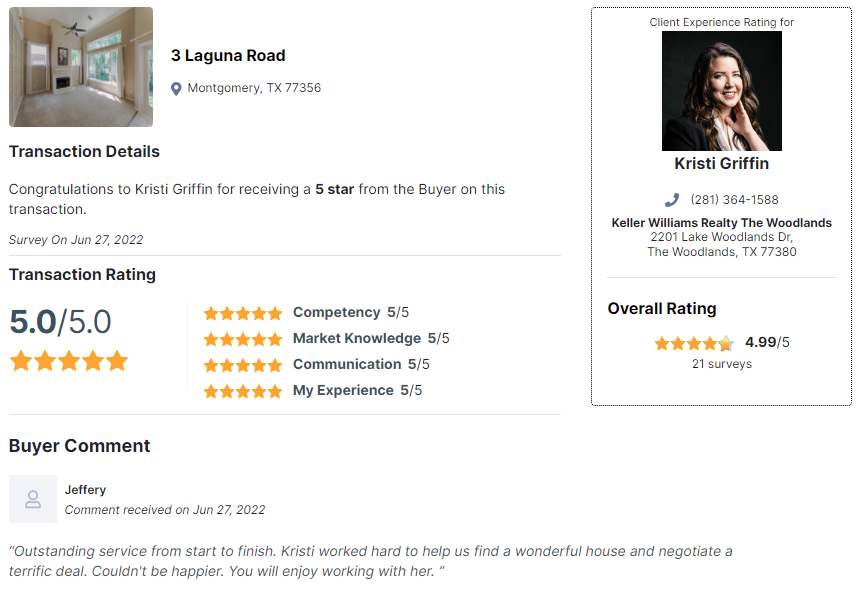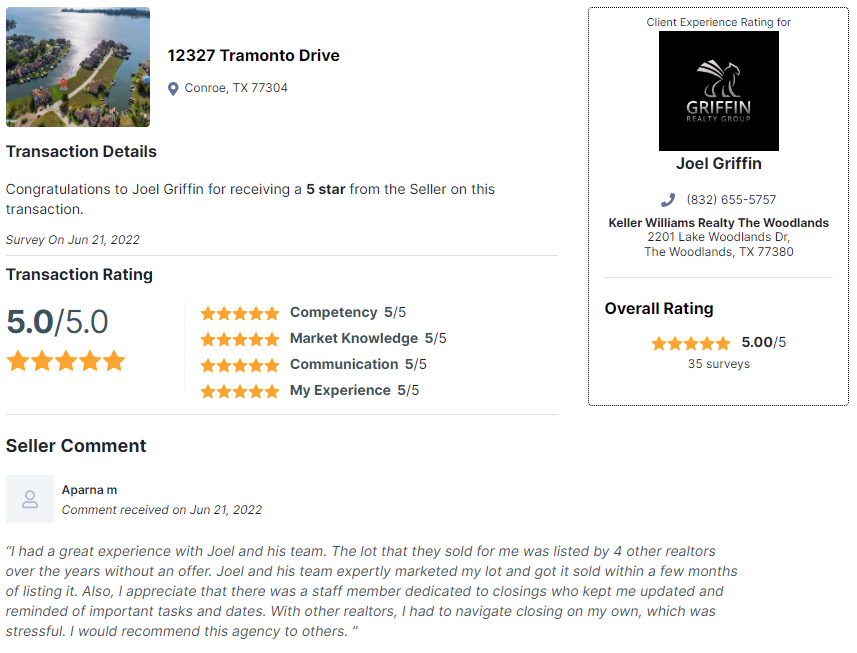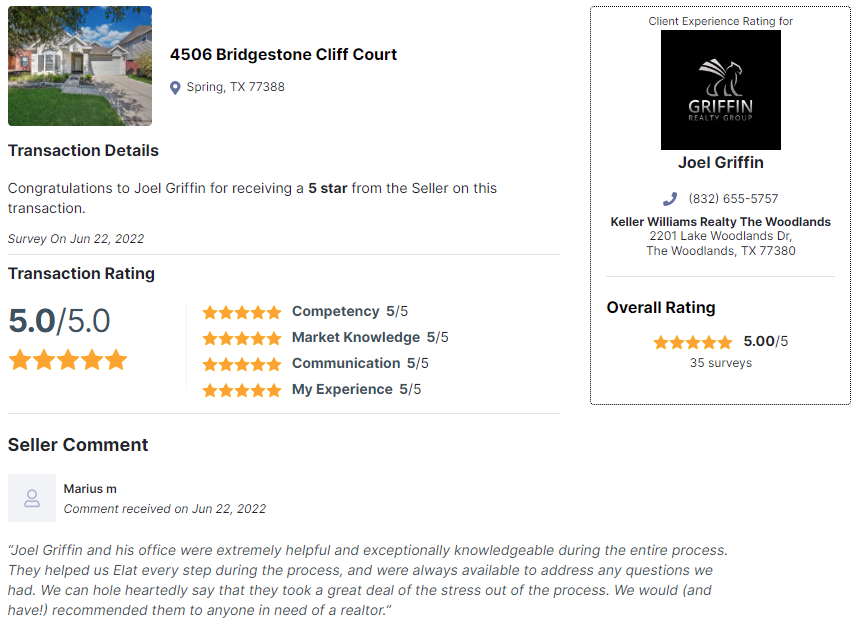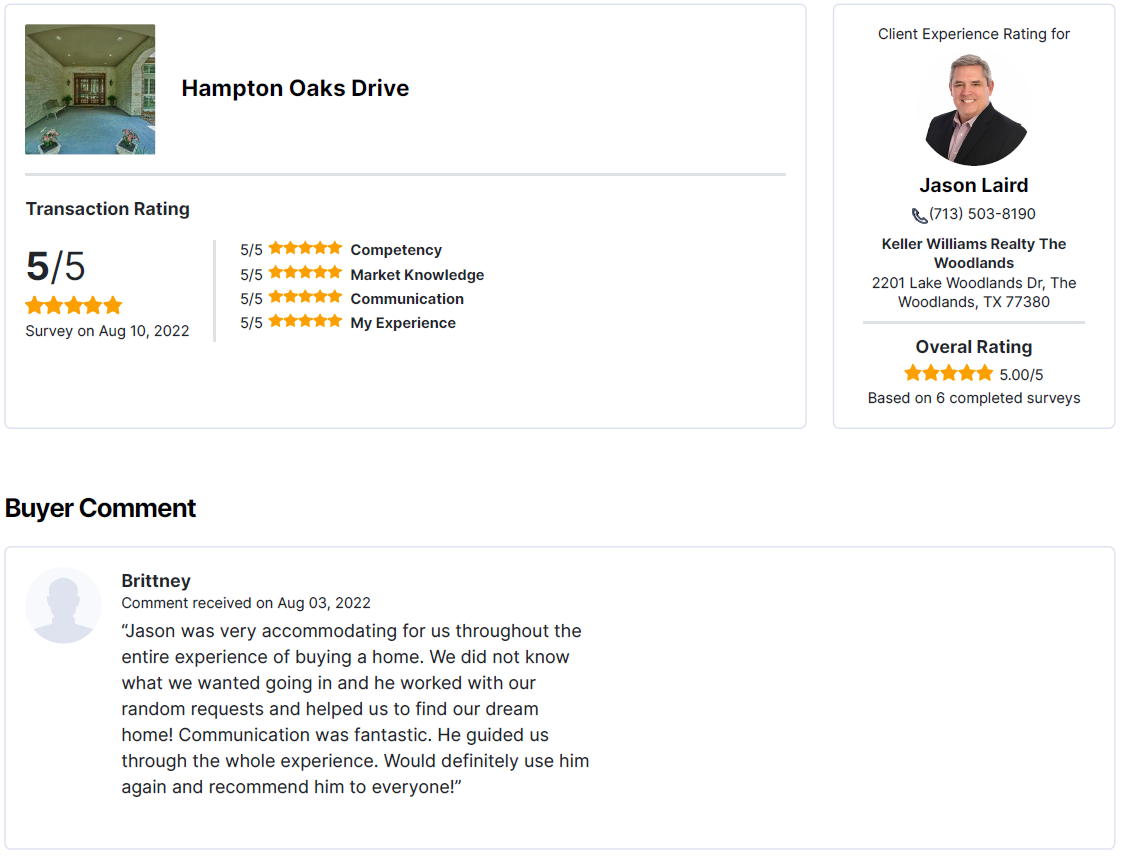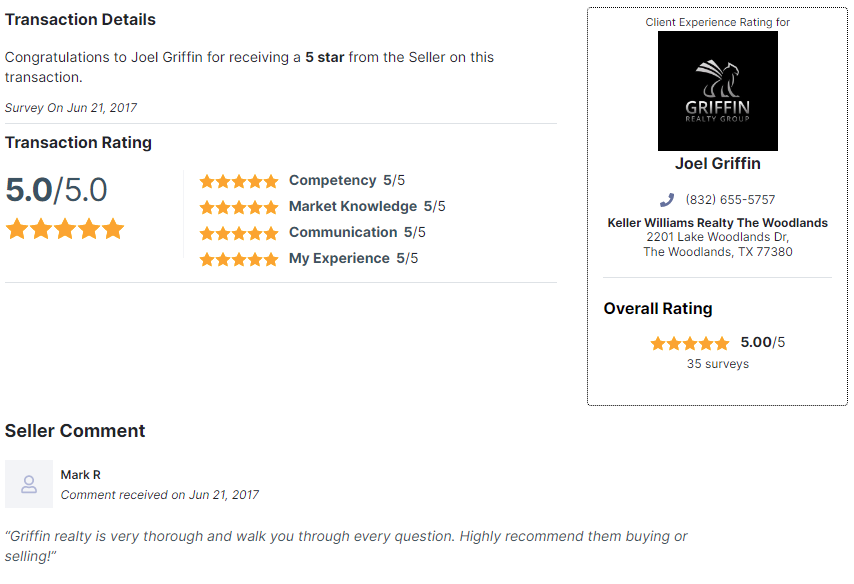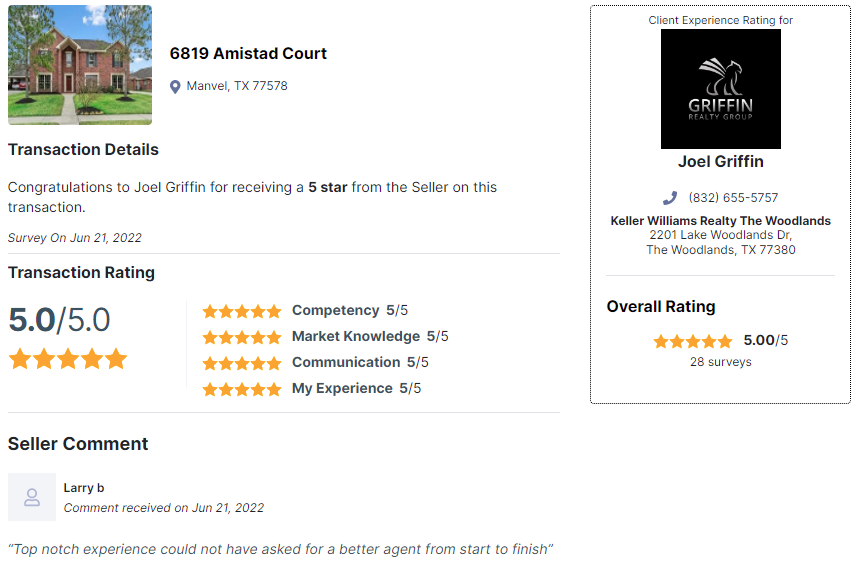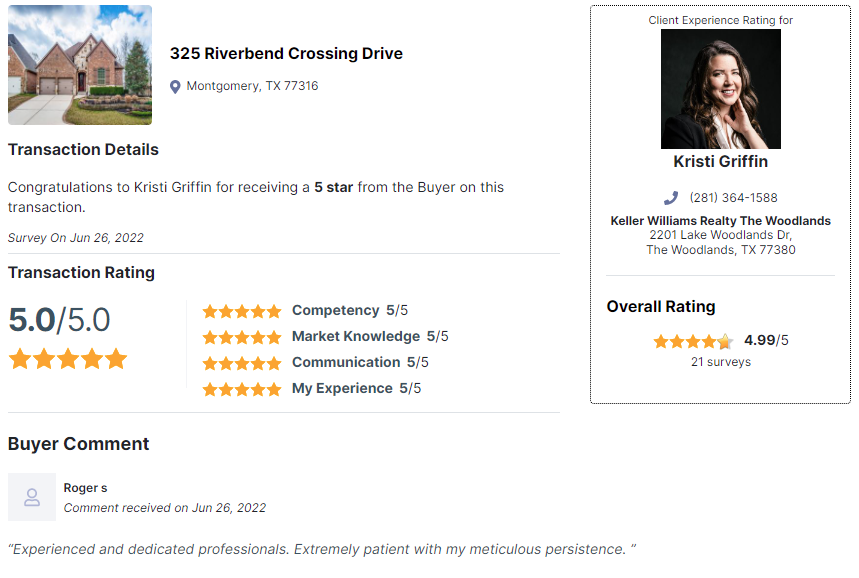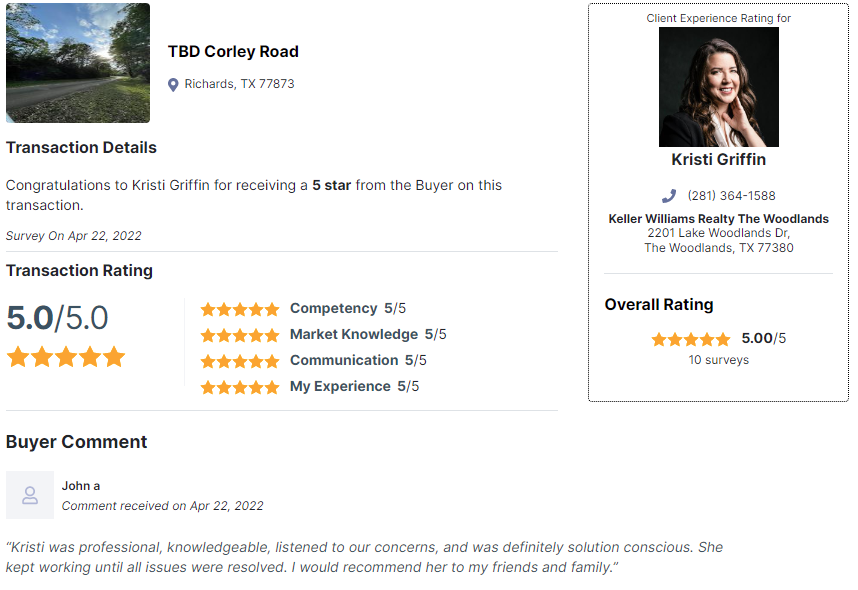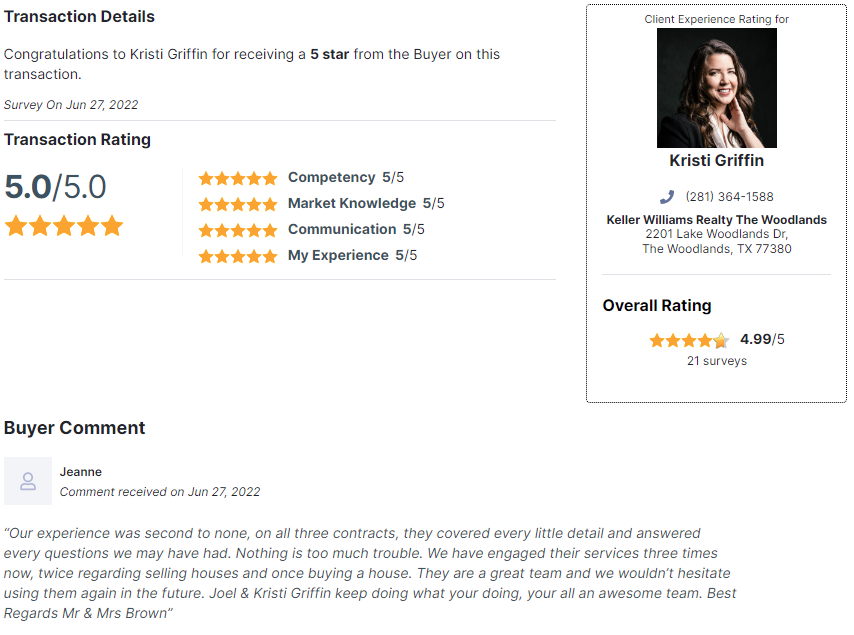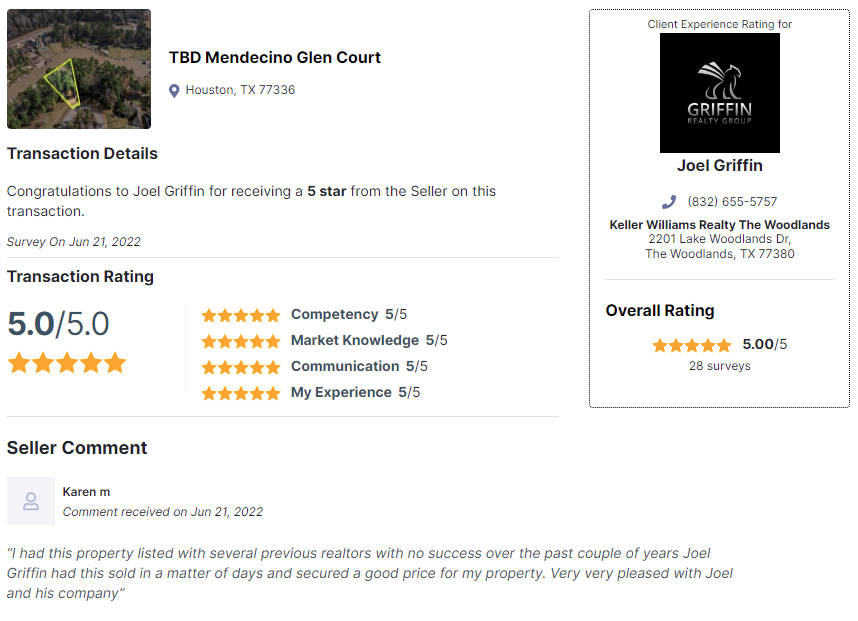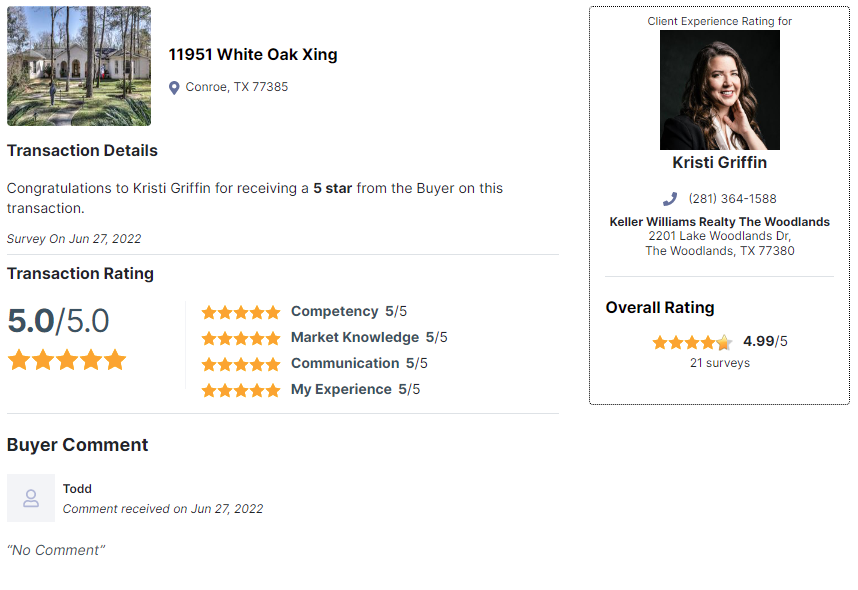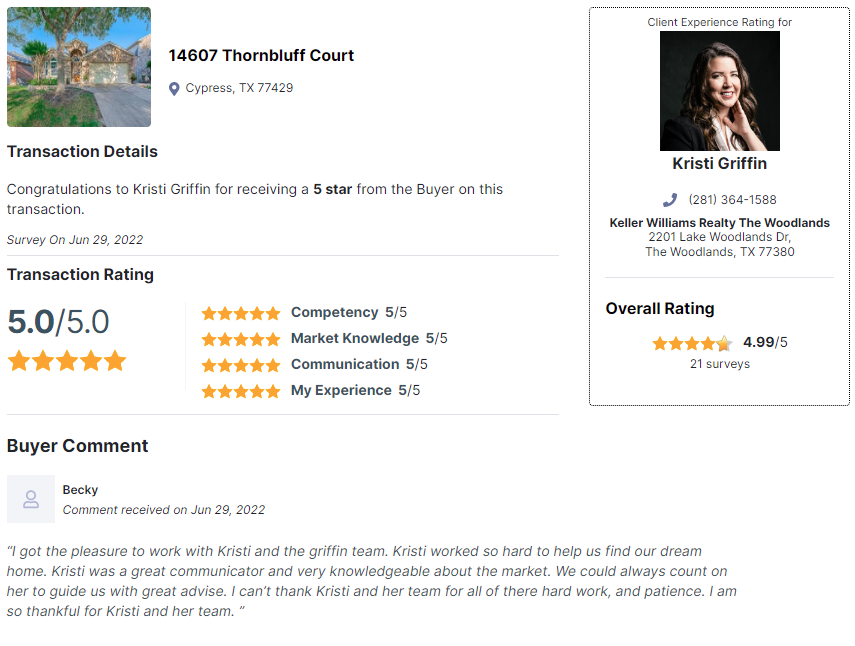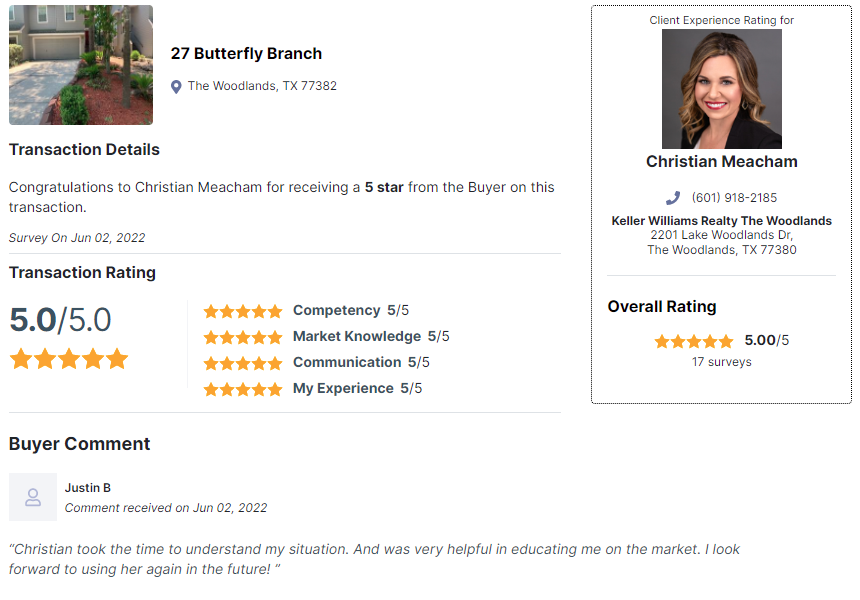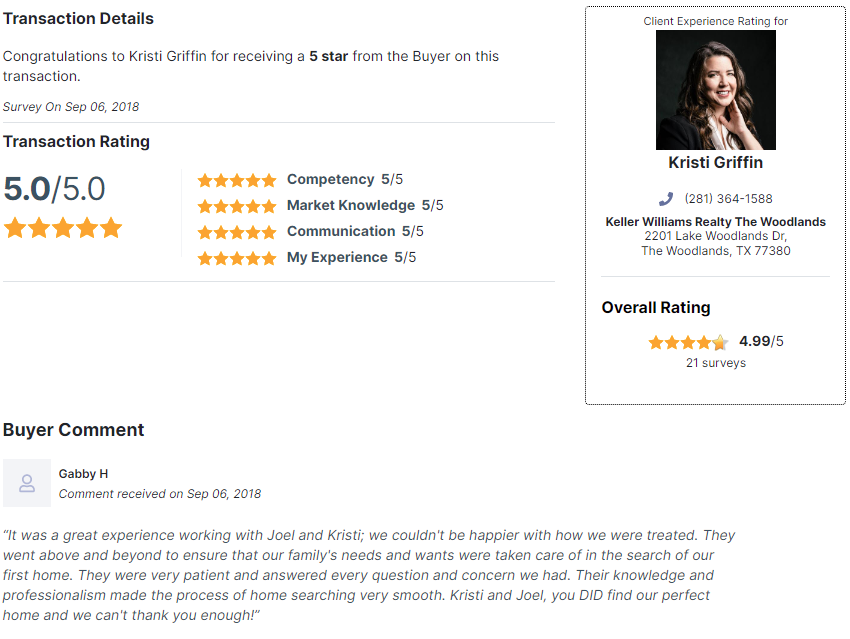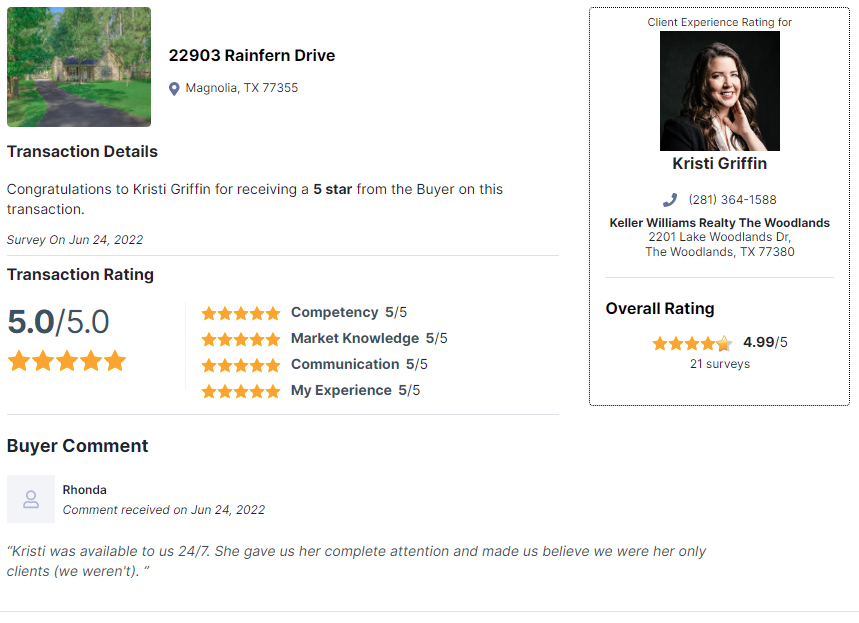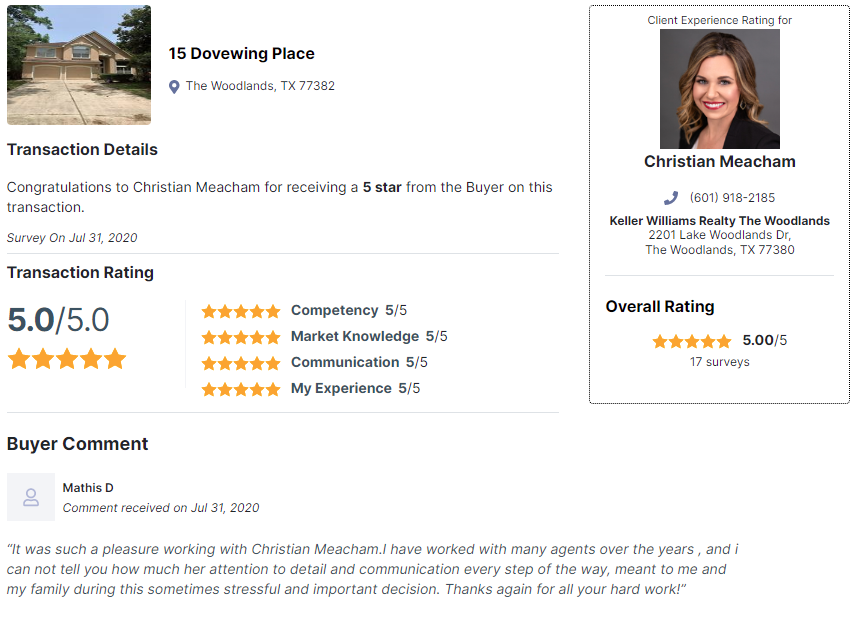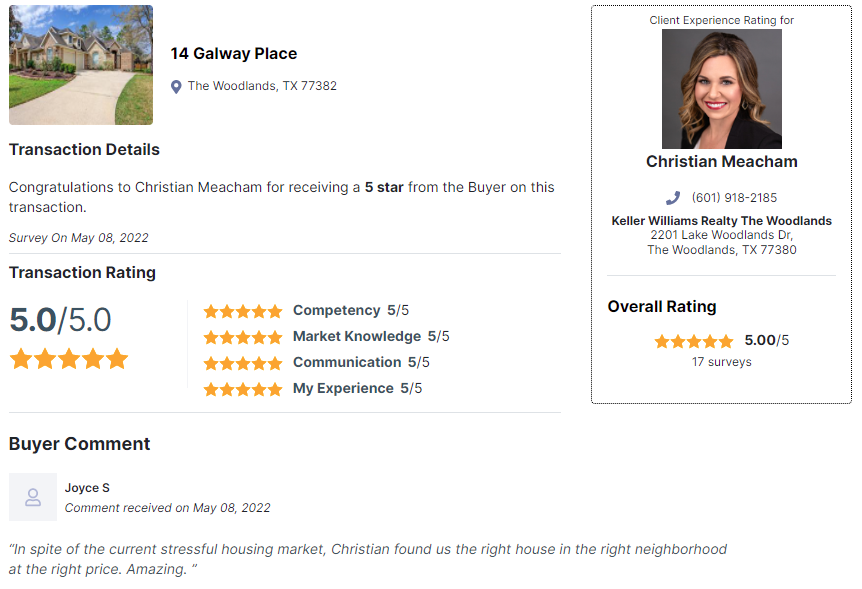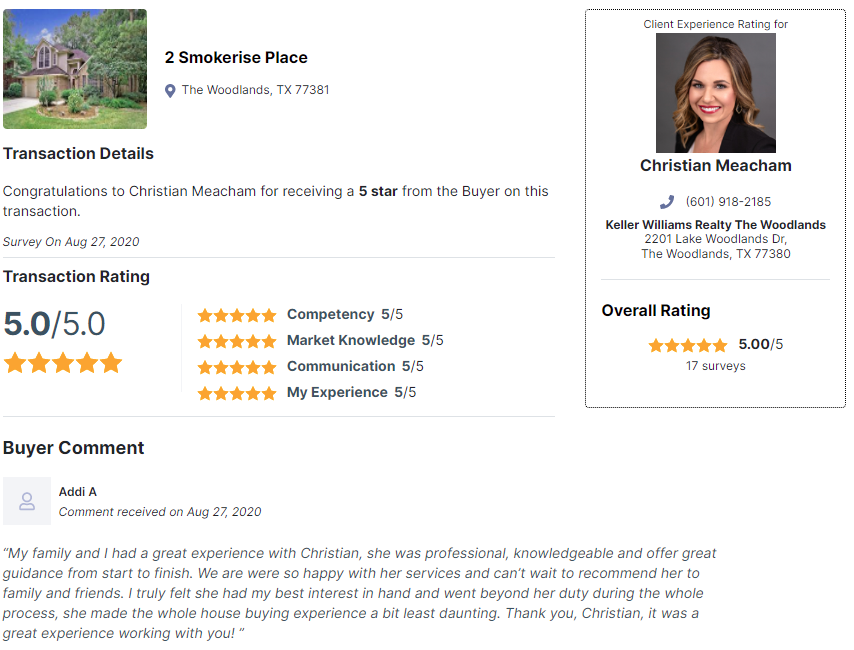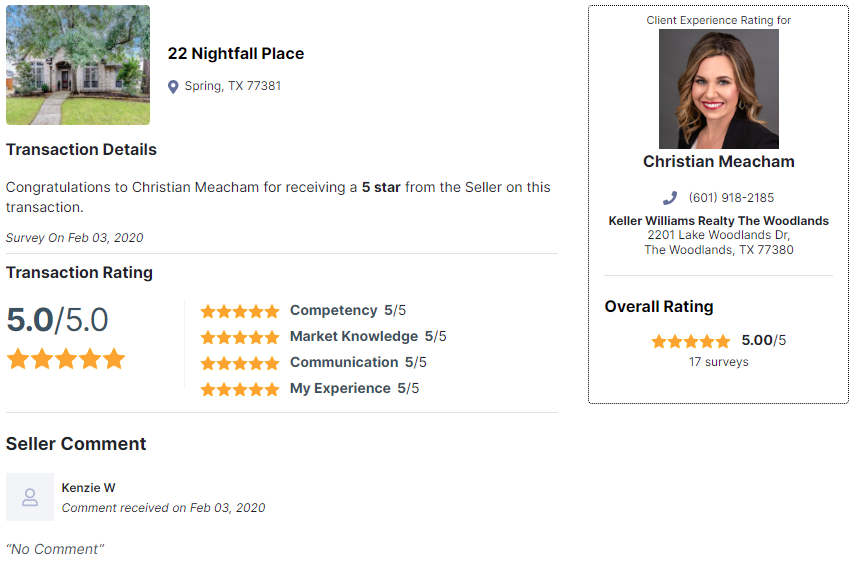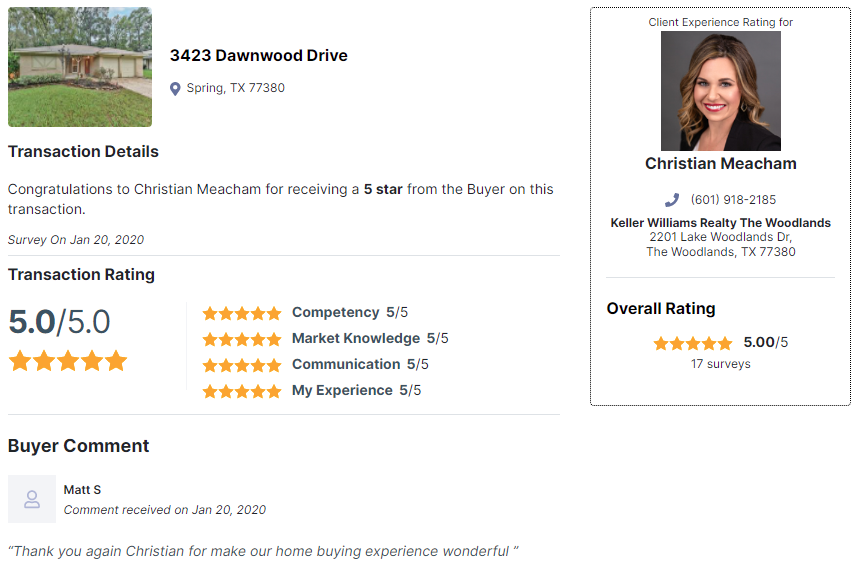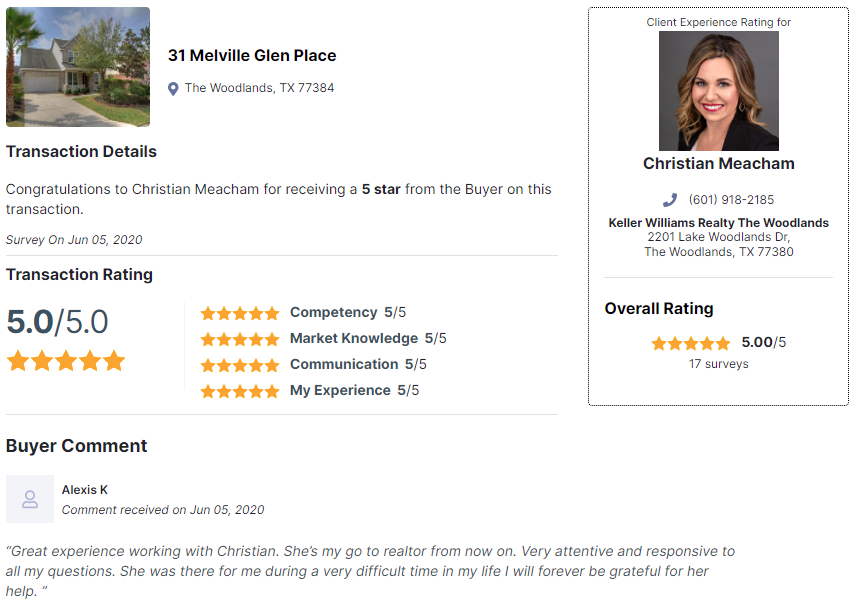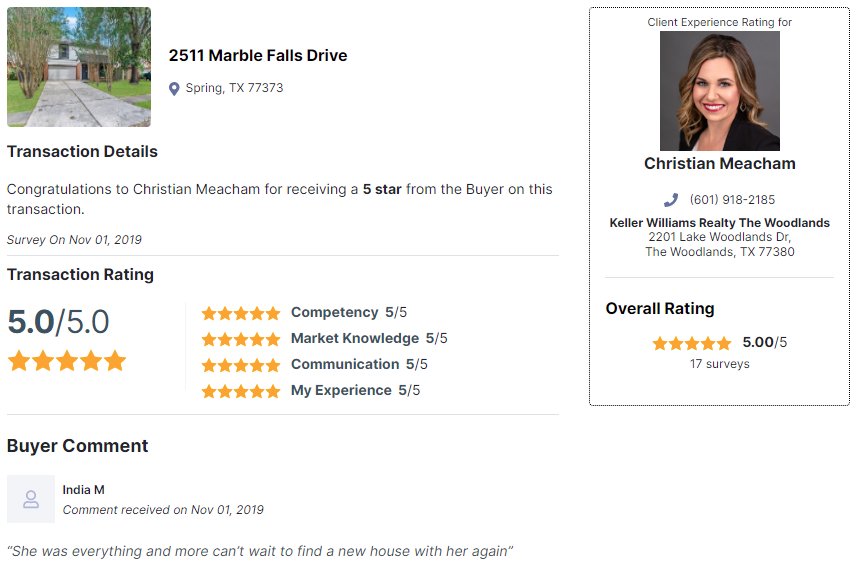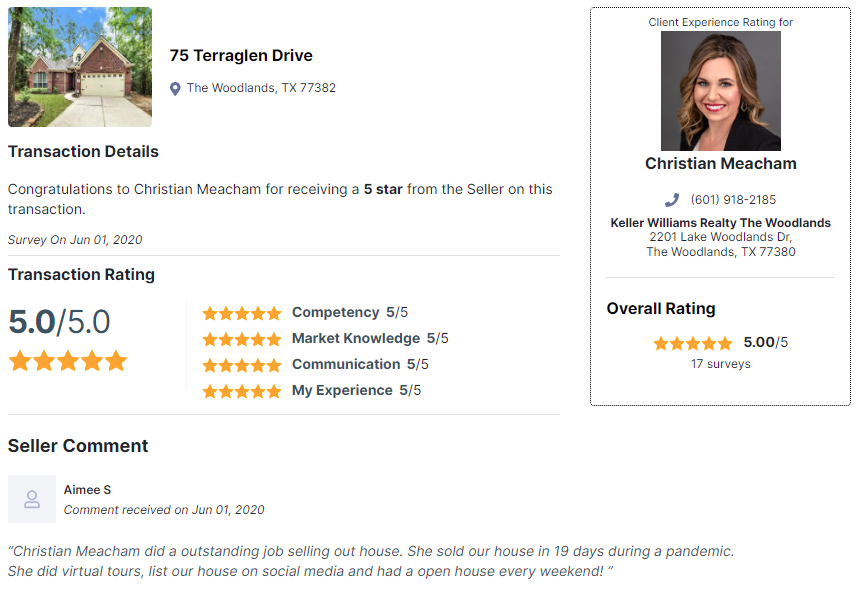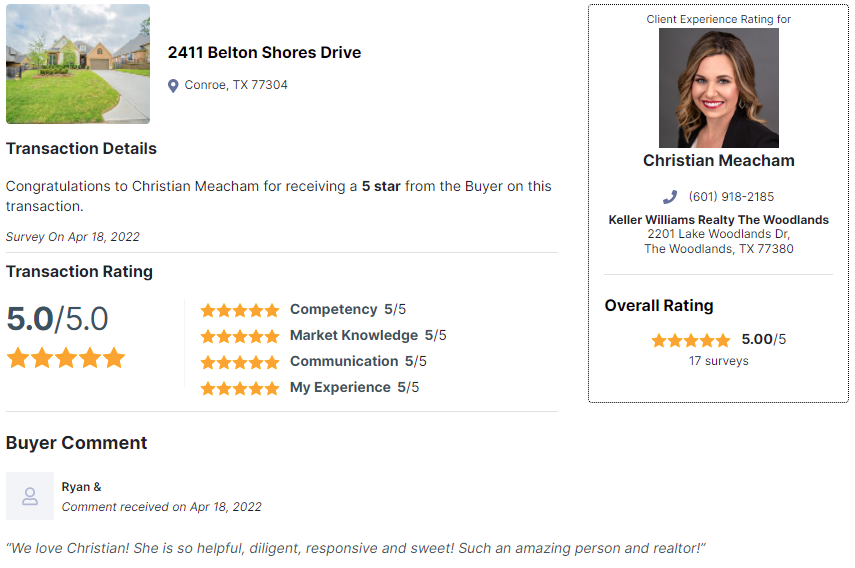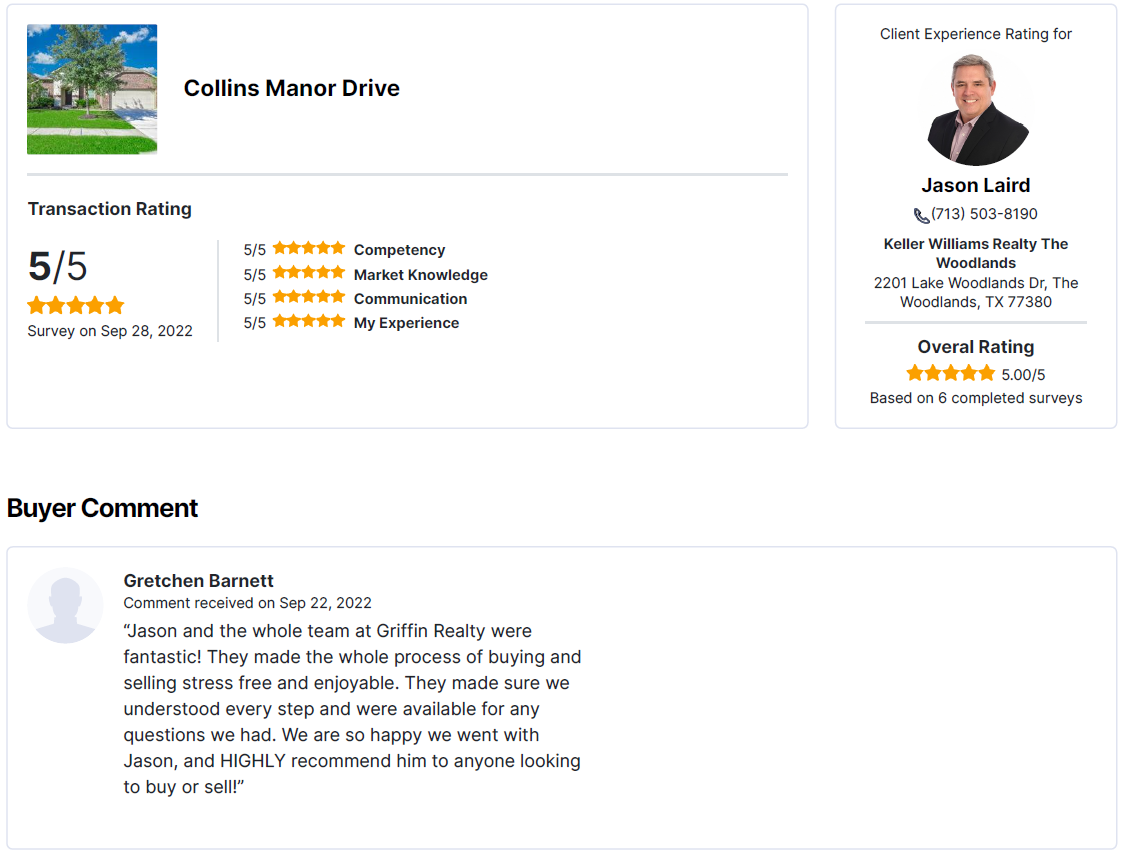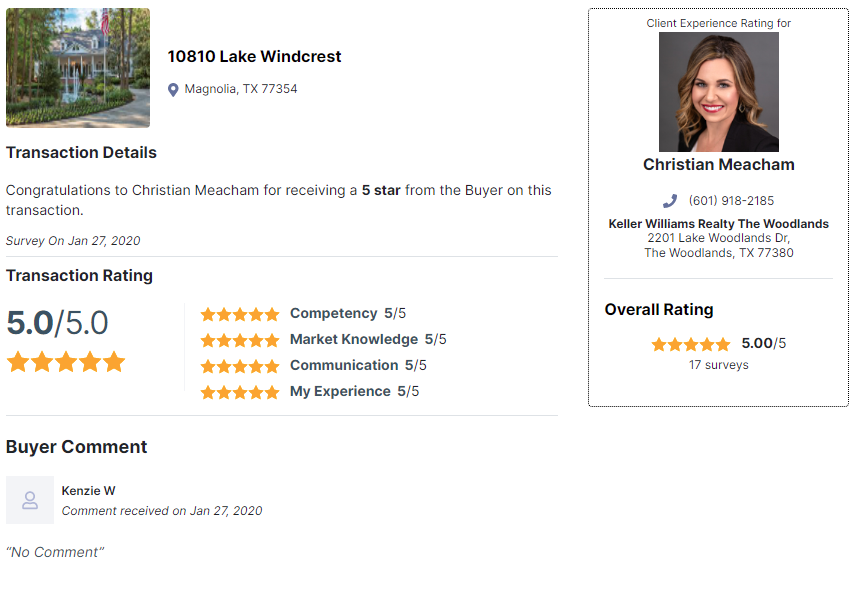 We had a great experience purchasing our first home thanks to Kristi and Joel Griffin. They were patient, always in search of "the perfect home." We felt like a priority to them. I recommend them constantly to others searching for their perfect home! Thank you both.
Joel did an outstanding job from start to finish. He is very knowledgeable about the market. He covered all areas prior to listing. Outstanding follow through on all phases of the sell. Continued updates during the entire process. His entire staff was just outstanding. All of his work prior to the listing, just shows how dedicated he and his team really are. Our home was listed on a Thursday, Grand Opening set for 1pm the following Saturday. Offer received prior to the Grand Opening.
I would recommend Joel and Kristi Griffin to anyone looking for a new home. They were great! We are so glad that we were able to get them to help us on our first house.
There are not enough great things that we can say about working with Joel and Kristi! They epitomized excellent and detailed customer service. They were (and still are) ALWAYS available to every need and question that we had, always kept us informed and in the loop, and were always in our corner during negotiations. We always felt like their number one priority. Even after the close of our home, they helped us through working on a plumping issue with the home warranty company. They have gone so far above and beyond for us in so many ways!!! They are personal, professional, and the best!!!
My family moved to Spring from Houston. Kristi did a FABULOUS job finding the home that would work best for us! We are a homeschooling family with small kids so we had a lot on our list.
She took the time to help us get to know the area and listened to our dreams. Kristi and Joel are a powerful duo and every efficient! I've recommended them to several friends already! Thanks for helping us find our new home!
Kristi and Joel were very thorough with the entire process and always made us feel comfortable. They took their time and made us feel like we really mattered. We had a great experience with the Griffin team!
Joel Griffin is an excellent and very professional realtor. He is honest and straightforward and represented us very well. He was consistent in showcasing our house through Open Houses, beautiful flyers, and a social media presence. I highly recommend Joel to anyone who is looking to either sell or buy a home.
It has been a great experience working with Joel Griffin and his office staff. They are very knowledgeable, provided a wealth of useful and critical information. They were quick in replying to our inquiries and extremely helpful along the way. We will definitely recommend them to any of our friends who might be in the market to sell or buy a home.
Griffin Realty Group has a complete team of specialists that work collaboratively with the client to formulate a comprehensive pricing plan, staging strategy, and listing/showing strategy with a focus on the end goal, selling for the best price within the timeframe the client needs. The entire Griffin team takes the time to understand the specific needs and goals of the client and addresses the overall strategy toward those client goals. Joel Griffin's local market knowledge regarding pricing is unparalleled. Christian's professional hosting of Open Houses highlighted the property and detailed neighborhood strengths and truly brought in multiple competing buyers. Avery laid the groundwork for launch with pre-listing marketing through her extensive industry contacts and social media expertise. Emily provided very detailed staging strategy, and client checklist that made it feel certain that I was prepared for showings. Additionally, Griffin Realty Group has a database of trusted craftsmen for any required repairs/remodeling necessary that can get the jobs done fast. I am very fortunate to have selected Griffin Realty Group to sell my home and would emphatically suggest their services to anyone needing to sell their property. It's a huge decision, and I would truly trust them for my future real estate needs.
Griffin realty is very thorough and walk you through every question. Highly recommend them buying or selling!
Joel and Kristi did an excellent job of helping us both sell our house and find a new house. Very knowledgeable about the entire process. Worked tirelessly on helping sell our house, and coordinated all aspects of the purchase of our new home. Excellent communication. Highly recommend them for your real estate needs.
Joel is a great realtor.he sets realistic goals and gets the job done. Great guy. I hope I never have to sell another house but if I do Joel will be my realtor.
Incredible experience working with the Griffin's. Without exaggerating, it has been a Ritz Carlton level of service from the moment we started looking to now. Even after closing, they have been an amazing resource on anything that could possibly come up with the home. Great experience working with Joel and Kristi!
We loved Kristi and Joel! Ours was a difficult property to sell and they worked diligently until it was sold!
Outstanding customer service and support coupled with excellent market knowledge and strategy. Would highly recommend them to any sellers in the area.
Joel was a geat representative for me!!
Joel was positive and encouraging throughout the entire listing and selling process. He went above and beyond the call of duty. He was not deterred when unexpected problems arose and remained composed and optimistic. It was a pleasure to work with him and his team!