Dear Home Seller,
Thank you for your interest in Griffin Realty Group. We are pleased to welcome you as a new client and we are very excited that you have chosen us to help you with your home selling experience.
Griffin Realty Group's goal is to Simply Exceed Your Expectations. We will be with you every step of the way to ensure your home selling experience is simple and stress-free. Throughout the process we will work with you, the buyer's agent, the buyer's lender, the title company, as well as other industry professionals, to help ensure that your home selling experience Simply Exceeds Your Expectations. We are the professionals; let us handle the details.
If you are planning your next home purchase within the Houston area we hope that you would consider Griffin Realty Group for the purchase of your new home. We are very familiar with Houston and the surrounding areas and would love the opportunity to earn your business on your home purchase.
If you are moving away from the area, Griffin Realty Group can help you as well. We have relationships with REALTORs® all over the US and in other countries. We would be glad to put you in contact with highly acclaimed REALTORs® in the area that you are moving; this will ensure you are served well wherever you are planning to purchase.
Our dedicated team is here for all of your real estate needs. We help clients buy homes, list homes to sell, as well as work with investors to secure the best investment on their real estate assets. If you know someone that could benefit from our services, please let us know and/or have them reach out to us. Our goal is to Simply Exceed Expectations of all of our clients. The best compliment you can give us is to refer your friends and family so that they too can experience the same level of service that you have received.
Thank you again for choosing Griffin Realty Group for your real estate experience.
Griffin Realty Group
Joel Griffin
Realtor- Partner and Lead Listing Agent
Joel Griffin is native to The Woodlands and graduated from McCullough High School. Joel graduated with a B.B.A in Finance and a M.S in Finance and Economics from Texas Tech University. In 2016 Joel and his wife, Kristi, aligned their skills and partnered together to launched Griffin Realty Group. As a partner of the group, Joel oversees the operations and financials of the business. Joel's principal role is lead Listing Specialist. With a passion for numbers and negotiating, he continues to prove his unrivaled success selling homes. He is committed to listening to the needs of his clients and protecting their investment with the highest of integrity. In his spare time, Joel enjoys spending time with his wife, Kristi and their two children, Reagan and Harrison. He also enjoys traveling, great food, and an aggressive game of poker. Joel puts his time and talents into Kairos Prison Ministry and serves on the board of the Texas Tech Alumni Association of North Houston. When you're ready to sell – Joel will be eager to use his expertise to serve you and your family by earning you the most money in the least amount of time.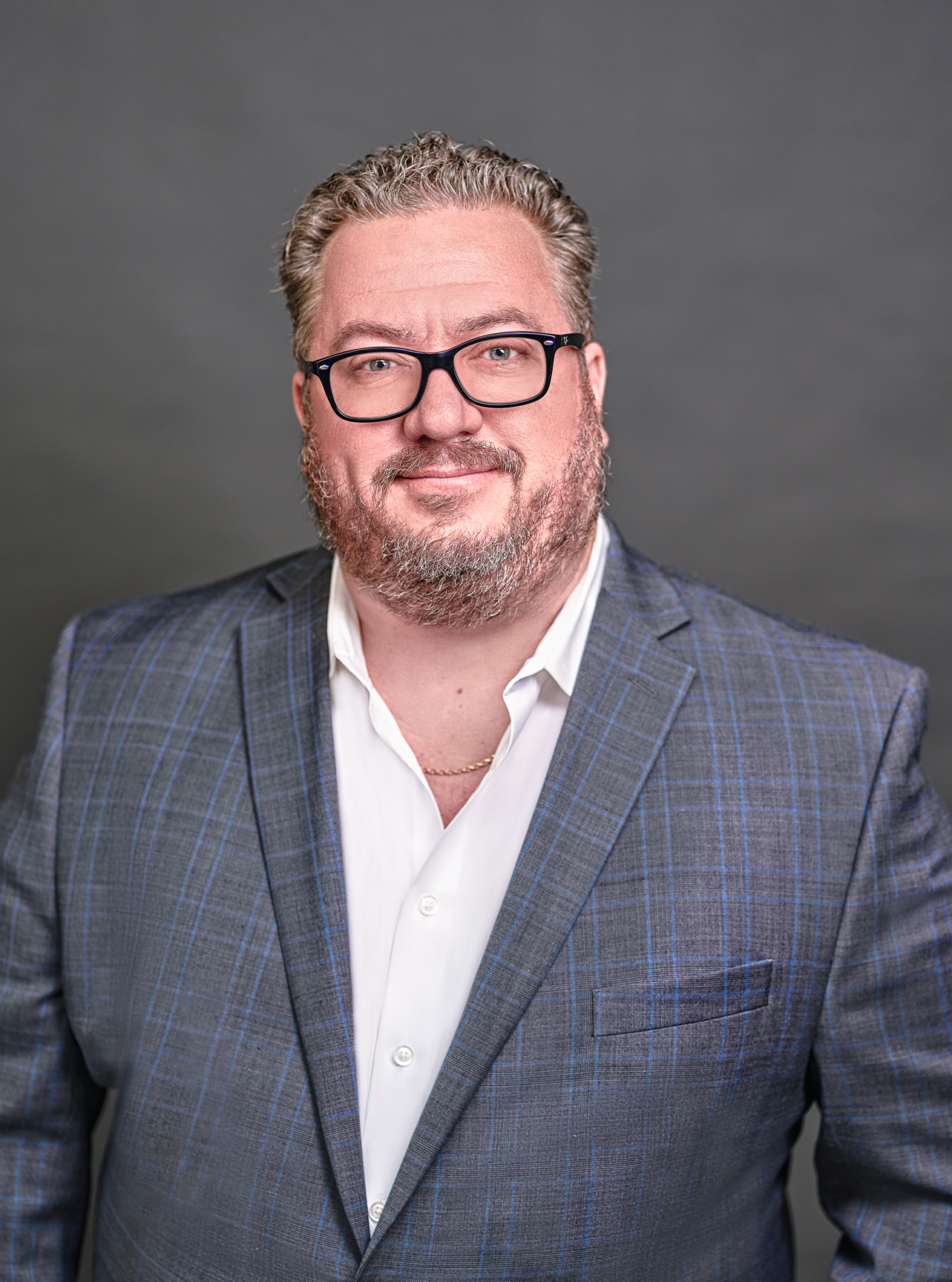 Simply Exceeding Your Expectations
The goal of Griffin Realty Group is to Simply Exceed Your Expectations. We will provide market perspectives and personal service to help guide you in the best way to achieve your real estate goals. The four promises of Griffin Realty Group exemplify our dedication to you, our client.
Client Dedication
Our clients interests come first. By serving our clients well, we will also succeed.
Simple Plan of Action
Our clients will benefit from a personal client consultation to identify their present and future real estate goals. We will develop a strategy for implementing their plan and assist in achieving the goals of the plan.
Personal Service
Our clients are entitled to the personal advice and counsel of professional REALTORs® whose philosophy and style of doing business are compatible with their own.
The Integrity of Griffin Realty Group
Our principals, market knowledge, and service quality provide comfort and security to our clients; whether buying their first home, a luxury home, or an asset for investment.
Griffin Realty Group's Commitment to Our Clients
To facilitate a smooth transaction, Griffin Realty Group would like to ensure that all who are involved in the selling process have a clear direction throughout the entire experience. We are committed to the following:
Communication
We are committed to communicating often and in the way our clients prefer to communicate. From listing to closing, you'll know the status of our marketing efforts, offers on the table, and the next steps leading to a successful closing once an offer is accepted.
Availability
We are committed to being available from 8am-7pm Monday-Saturday for meetings, with a reasonable amount of notice. We disconnect for family time each night at 7pm.
Loyalty
We are committed to choosing you first. You are our first priority.
Value
We are committed to providing added value through our process, teamwork, and negotiation skills.
Client Commitment to Griffin Realty Group
We ask our clients to commit to the following:
Communication
Communicate often with Griffin Realty Group and all other team members. This will be important in ensuring all time sensitive items are handled within an acceptable amount of time.
Availability
Make sure your home is available and ready to show at all times. Once we have executed a contract on your home, be close to home between the time of execution and closing day. If trips are already scheduled please advise Griffin Realty Group immediately to insure a smooth transaction.
Loyalty
Contact us first. If a buyer approaches you directly have them give us a call. We want to ensure that you are being fully represented at all times.
Value
Be open and honest with us. This will help us bring the most value throughout the process.
The goal of Griffin Realty Group is to Simply Exceed Expectations. We are committed to sale your home for the most money, in the shortest amount of time, and with the lease amount of stress as possible. The competitive price recommendation we will provide, and our step-by-step process for getting your home sold, will ensure that we are able to stand by our commitment.
Servicing and Marketing
Our Step-By-Step Marketing Plan will begin and we will proactively communicate on a regular basis to keep you updated on the status of inquiries, showings, and feedback.
Offers and Negotiations
Every offer presented will be discussed in detail with you. Griffin Realty Group Associates are professional negotiators. We will point out the pros and cons of each offer and negotiate with the buyer's agent on your behalf. You will always make the final decision as to which offer to accept.
Contract to Close
We will coordinate the closing process, managing all the details and paperwork, while keeping you in the loop. We will be monitoring every phase of the inspection, title, and lending process. We will schedule a pre-closing meeting to insure closing day goes smoothly.
The Four Factors That Get a Home Sold
Griffin Realty Group's Marketing Plan is designed for maximum exposure of your home in the shortest amount of time.
Price your home competitively with the current market and price trends.
Advise you on how to attract buyers by showing your home in the best possible light. Griffin Realty Group will provide you with a one hour consultation with a professional stager.
Place our unique "For Sale" signage on property easily visible to drive-by buyers.
Optimize your home's internet presence by posting you property on local and global MLS systems as well as the top real estate search sites that buyers are using to search for homes. This will attract both local and out-of-town buyers.
Use social media to professionally promote your home through photos, video, blogs, and posts.
Create print marketing for viewers of your home.
Distribute "Now Accepting Offers" print marketing within the area.
Target marketing to local REALTORs® that have buyers in the area.
Design an Open House Schedule strategy that is right for you and your home. Market and host the open house to promote your property to prospective buyers.
Target active buyers and investors in our database who are looking for homes in the area and in your home's price range.
Provide you with weekly updates detailing our marketing efforts, including comments from prospective buyers and agents who have visited your home. We will then provide you with next steps.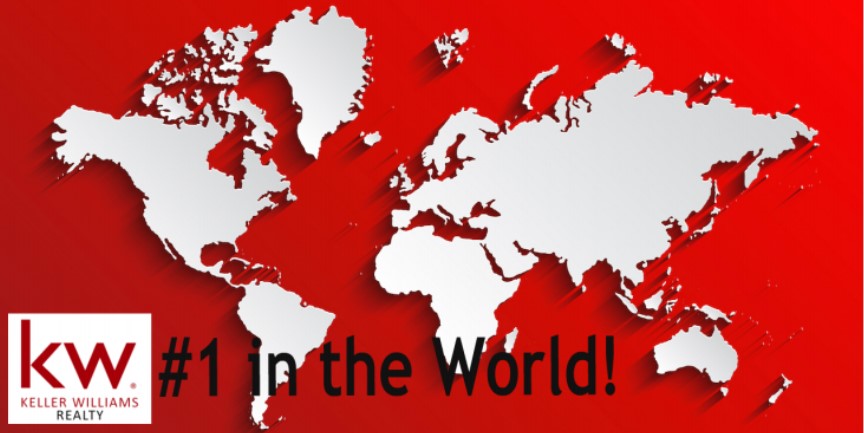 Servicing and Marketing
We are proud to work with the world's largest real estate brokerage by agent count. When you offer superior service, the word spreads fast.
Technology
When you chose Griffin Realty Group, we will have access to the Keller Williams Listing System – KWLS. This proprietary, exclusive system ensures we have access to an abundant amount of opportunities. We are also part of a multitude of social media real estate networks – this gives us an edge on the market, as well as what is coming to market.
Team Work
Keller Williams Realty believes that we are all more successful if we strive toward a common goal. We are confident that every Keller Williams Realtor shares the common goal of serving you, our client, in the best possible way.
The First Impression Begins at the Curb
– Keep grass freshly cut.
– Weed and apply fresh mulch to garden beds and plant small flowers.
– Remove all yard clutter.
– Apply fresh paint or stain to fences.
– Paint or stain the front door, add a new welcome mat.
– Professionally clean windows inside and out.
– Wash or paint home's exterior.
– Tighten and clean all door handles.
Interior Should Be Bright and Inviting
– Clean or add a fresh coat of paint to walls and ceilings.
– Professionally shampoo carpets and scrub floors.
– Professionally clean all bedrooms, bathrooms, blinds, light fixtures, baseboards, vents, and fans.
– Clean out and organize cabinets and closets.
– Repair all plumbing leaks, including faucets and drain traps.
– Remove any extra wall hangings, furniture, small personal items, photos, and kitchen gadgets.
For Showings to Buyers
– Turn on all the lights.
– Open window coverings in the daytime. Open all blinds 3/4 facing up.
– Take pets with you when vacating the property. If this is not possible, keep pets secured.
– Play quiet background music.
– Vacate the property while it is being shown.
Price Is Determined By The Market
The price is what buyers will actually offer and competing sellers are accepting. Price is based on the current market-properties that have recently sold. This locally set market price will influence whether buyers even see your home in their online search, whether they schedule an in-person showing, and what price they will ultimately offer.
Pricing Competitively
A competitive price is not based on
– The price the sellers hopes to net
– The price the seller needs from the sale
– The price the sellers paid originally
– The price the house down the street sold for recently
An overpriced home will be evident by lack of interest, fewer showings, no offers, a longer time on the market, and most likely price reductions– which will ultimately lead to below market sales price.
An underpriced home may seller quickly, but may detract buyers who wonder "what is wrong with it"-as well as be overlooked by buyers looking in a slightly higher price range who are able to pay
more.
A well priced home creates interest attracts buyers, generates showings, and produces offers in a shorter amount of time.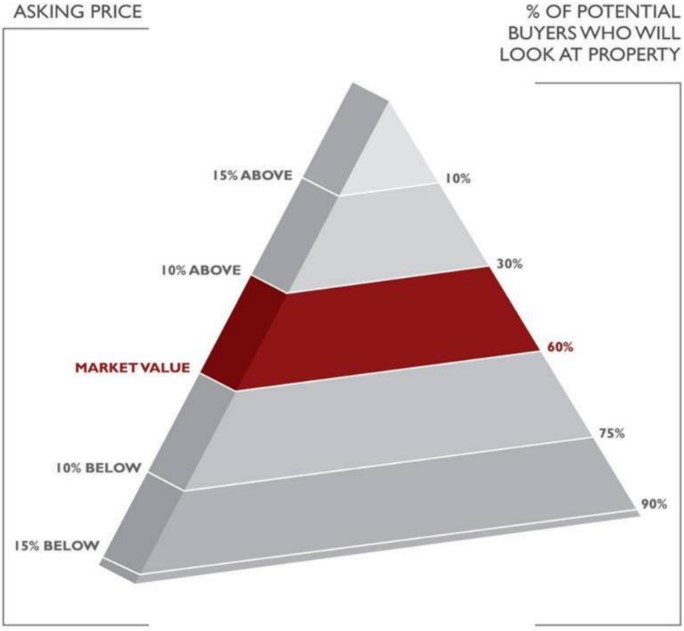 Pricing Competitively will generate the most activity from agents and buyers.
Pricing Too High may make it necessary to drop the price below market value to compete with new listings that are priced properly.