The Best Areas to Buy Land in Conroe
Conroe, Texas is a great place to live. With low cost of living, the job and travel opportunities of a big city, but the feel of a small town, this beautiful city is a hidden gem if you're looking to move to the Woodlands area. Check out some of the best areas to buy land in Conroe, Texas. These lots are available right now!
Pine Meadows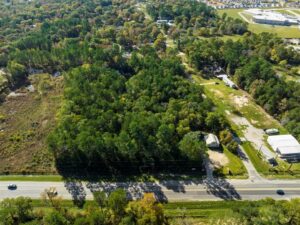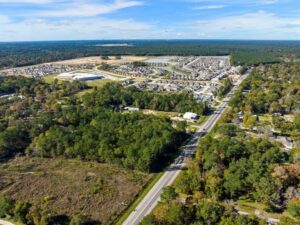 This beautiful property is located in the Pine Meadows subdivisions of Conroe, Texas. Listed at $695,950, this lot is 6.36 acre. This property has great space fit for a residential property or even a commercial business! This corner lot is spacious and the potential for this spacious area resides in the hands of the lucky buyer. Public water, gas, and electricity are available at this lot. Located in Montgomery county, this Conroe property is in boundary to Conroe Independent School District, ranked #1 in best school districts in Montgomery according to Niche.com. Check out this property today.
Robinson Springer-Clev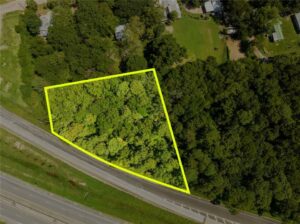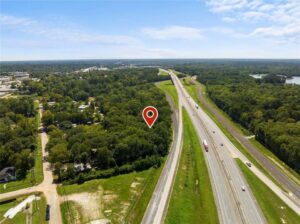 Another great option in Conroe, Texas is the property on Robinson-Springer-Clev. This $100,000 .23 acre property has easy highway access, granting you easy access to the city or other travel needs.  This 10,000 square feet lot is full of opportunities for either a residential or commercial property. The location near the highway is perfect for those constantly hitting the road or traveling to see new sights, family, or friends. If you're looking to use this space for commercial use, the location by the highway is perfect for easy access for your clients and employees looking to use or work with your business.
Winslow-Robinson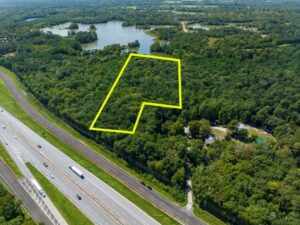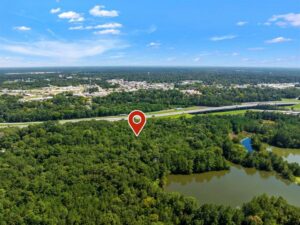 Interested in a bigger property on the water? Our lot in the Winslow-Robinson subdivision of Conroe, Texas might be perfect for you! This $400,000 6.25 acre lot is located along the highway. Tucked just inside the land, the property is far enough away from the highway that you won't experience the noise of highway-living, but you'll still get to benefit from the convenience of being so close to one! This property has a gorgeous lakefront view. The property is in boundary for Cleveland Independent School District which has many different schooling options for their students.
Edwards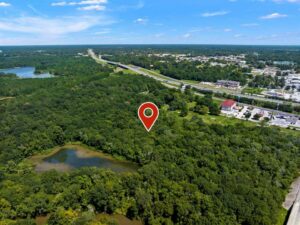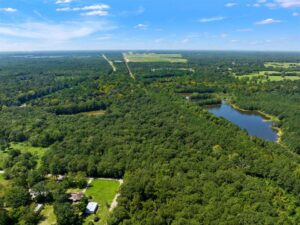 Another breathtaking property in Conroe, Texas is located in the Edwards subdivision. This 53.1 acre lot is currently listed for $1,000,000. This property is riverfront, providing beautiful views of the river and fun times for the family. The current use of the land is unrestricted, so what you do with this property is all up to your imagination! Located just off HWY 59 and HWY 105, this property is a great opportunity for stakeholders and families alike! The close proximity to the highway allows easy travel and business access. Don't just take it from us– come see what this beautiful Conroe property has to offer! 
Griffin Realty Group works with clients in the Northern Houston area to buy and sell homes. We have four beautiful lots for sale in some of the best areas to buy land in Conroe, Texas right now. Don't wait! Contact us today to learn more about these listings or to take a tour.